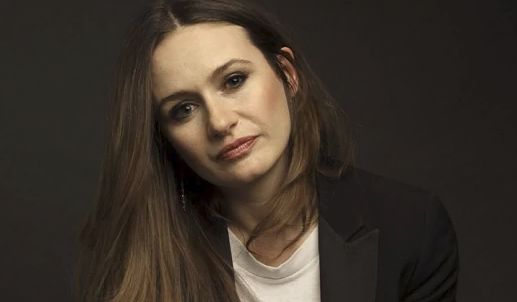 After the moderate successes of the show Doll & Em on HBO, people began to recognize the production company that was behind the project: King Bee Productions. Though when the outfit first came into existence, it was not taken as seriously as co-owners and married couple Emily Mortimer and Alessandro Nivola would have expected. With perseverance and a keen eye for choosing the right projects, King Bee became a name that garnered a lot of international attention from bigger companies wanting a piece of the action. Here are some things that you likely do not know about King Bee Productions.
They Have Taken On A Lot of High Profile Television Projects
You might not be privy to all of the people and companies that go into making just one television show successful. The production of a program for example, requires a lot of hard work and determination from an entire staff of people. With this in mind, it is impressive to think of the smaller brand of King Bee Productions being able to completely produce the series Doll & Em for two full-length seasons but to also set out on other even larger and higher stakes projects like the small screen adaptation series for the novel The Boy Who Fell To Earth.
They Are Getting Their Feet Wet With Feature Films   
But even though television has given the production company a great foundation to build upon, they wanted to set their sights on new ventures that can offer more success and notoriety, if not exclusively also for the purpose of reaching new audiences. This has spurned the full production of the feature film To Dust. This is a dark comedy centered on what happens to someone after they die, as the story chronicles an obsessed widowed husband making sense of the untimely death of his wife. With well known actors in the mix like Matthew Broderick, this would be just the kind of opening into film that King Bee Productions has been looking for.
They Are Looking To Expand
As is the case with every company that hopes to continue their successes, King Bee has come to terms that they simply do not have the available resources to reach the audiences that they hope to and tackle much larger projects with higher payoffs in the future. In order to do this, the company knew that they would have to partner up or continue on the path they were on until it stopped being successful altogether. The choice would seemingly be clear. 
King Bee Has Partnered With The Global Brand eOne   
eOne is a massive global brand that is behind a lot of the programming that the world watches, and is partnered up with several smaller production outfits like King Bee to bring their stories to a broader audience. The finalization of this deal took place very recently, and both parties are excited for what the future holds for the partnership. 
At First, They Thought King Bee Was A Vanity Project For Mortimer   
Emily Mortimer was accused early on of only starting this production company to highlight her own acting talents and to give herself work. She adamantly insisted that King Bee was no vanity project, and illustrated that by taking on several projects since then that have not featured Mortimer in a main role, or on the screen at all.