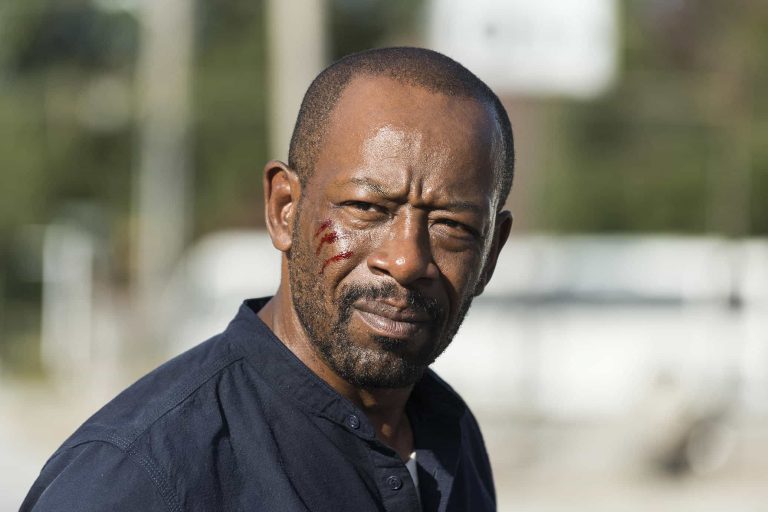 Lennie James is a successful English actor, playwright, and screenwriter. He was born in Nottingham on October 11, 1965. He began his career in the television and film industries as a writer in the late 1980s. His first appearance on screen was in three episodes of a television series called 'The Baptist' in 1991.Since then, he has had a prolific career in television and appeared in over 20 movies. Some of the films for which he is best-known include 'Blade Runner 2049', 'Les Misérables', and 'Snatch'. He is currently known for his portrayal of Mr. Glen Boyle in the Sky 1 medical drama 'Critical' and for playing Morgan Jones in the AMC television series 'The Walking Dead'. Here are five more things you probably don't know about Lennie James.
1. He Started Acting When He Fancied a Girl
Acting was not Lennie James' original career choice as he had originally intended to pursue a career in rugby. He first became interested in acting for a rather unusual reason. He was interested in a girl so he followed her to an audition for a play. This led to him taking up amateur dramatics himself. He went on to attend the Guildhall School of Music and Drama, from which he graduated in 1988.
2. He Was in Foster Care as a Child
Lennie James' mother, Phyllis Mary James, died when he was just ten years of age. He and his brother Kester had the option of going to live with a relative in the United States or living in a care home. They opted for the latter and this resulted in James spending eight years of his life in foster care.
3. He Wrote a Letter for Big Issue Magazine
The Big Issue magazine is a newspaper that is written by professional journalists and sold by homeless people. Lenny James was one of the celebrities that the magazine asked for a contribution. The celebrities were asked to write an 'open letter to my younger self'. James used the opportunity to write about the pain of losing his mother at a young age. His letter was published in the March 2015 issue of 'The Big Issue'.
4. He is An Award-Winner
Throughout his career, Lennie James has been nominated for six awards for his performances on television or in films. Of these, he has won two awards. The first was in 2002 for his performance in 'Lucky Break' and he won the BAFTA for Best Male Performance in Film. The following year, he won an Online Film & Television Award for Best Guest Actor in a Drama Series for his performance in 'The Walking Dead'.
5. He Wrote Storm Damage
Lennie James is the writer of the 2000 television film 'Storm Damage' in which he also starred as Bonaface. The film was nominated for the BAFTA TV Award for Best Single Drama. It was directed by Simon Cellan Jones and also starred Adrian Lester, Kate Ashfield, and Mora Hammond. 'Storm Damage' is about a young teacher who grew up in a care home and he returns in his adult life. This leads him to become involved in the lives of several troubled teenagers.