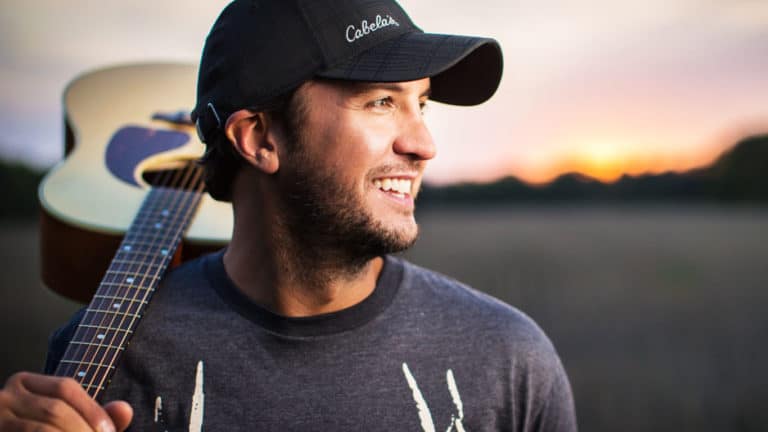 Luke Bryan is a famous American country singer that's had to be kind of tough as nails to get where he is and sensitive enough to keep the big heart that's revealed in his music. He lost his two older siblings to tragedy as he grew up and has had to live with this for a while now, something that no one should have to go through. Thankfully though he's put that big heart of his to work creating a successful music career that has now seen him come as far as being an award-winning singer and, soon to come, a judge on the rebooted American Idol next to the likes of Katy Perry. There's no telling who the third judge will be but Bryan is no doubt going to show the world how great he can be as he judges the next rising stars when Idol returns.
Here are a few other things you might not know about Luke Bryan.
5. His sister organized over a hundred people for his Grand Opry debut.
There's no one that can tear you down or support you like family can, and thankfully Bryan has a great family that did a lot for him on his way to becoming a star. His sister was a big supporter and did everything she could, even going so far as to organize 129 people to see his debut. It's not a lot but it's the simple fact that his family helped out this much that's inspiring.
4. He graduated with a degree in business administration.
Bryan attended Georgia Southern University until his graduation in 1999. It seems like a lot of performers tend to graduate with business degrees, which is kind of telling. It makes a lot of sense really since at one point in time in their career it pays to know something about business and how things operate so that you're not left in the cold wondering why you're broke.
3. He began his career writing songs for Travis Tritt and Billy Currington.
Everybody's got to start somewhere. Tritt and Currington are old friends of Bryan's and played the songs he wrote to perfection. But eventually it came time for Bryan to start singing the songs he wrote and when that happened he had a lot of support from friends and family that wanted to see him succeed. Thankfully he seems to be the kind of guy that's grateful for the chance and humble enough to give thanks for the experiences he's had.
2. After his sister's and brother in law's passing he and his wife took in their nephew.
There's no real story on how his sister passed away and there's even less on his brother in law which isn't surprising or need to know for anyone but the family. But the great thing that he and his wife did for their nephew was to take him in and give him a home. A lot of people like to say that they'd do the same but when stuff happens there's no telling what some folks would do.
1. His musical inspirations vary.
His inspirations, as he's said, range from Merle Haggard, Alan Jackson, and Alabama all the way to Run DMC and the Beastie Boys. That's quite a range.
Look for Luke Bryan when American Idol returns.
Save