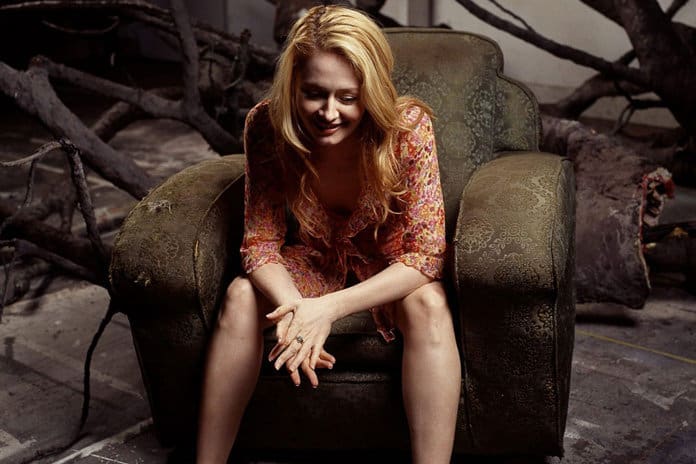 Netflix is at it again. The streaming giant is creating a spin-off of Riverdale called the Chilling Adventures of Sabrina. The network has announced that it has cast Miranda Otto in the series. Yes, the same Miranda Otto from The Lord of the Rings and 24: Legacy. The Australian Born actress has established herself as a professional actress with unlimited range and talent. When she promises that she will be up to the task of a new role as with 24: Legacy, she delivers. While most people still associated Miranda with The Lord of the Rings, she has lived a rather interesting life. To help familiarize you with this talented actress, we have listed five facts that should get you up to speed and prepare you for The Chilling Adventures of Sabrina.
1. She Has Show Business Coursing through Her Veins
Miranda hails from a family of actors and actresses that include her parents, Barry and Lindsay Otto, and her sister, Gracie Otto. The 50-year-old actress did not jump right into acting, her parents let her find her own way. She did not start her acting career until she was 18 — appearing in a long list of independent and major films that launched her into more prominent roles.
2. She Spent the First Decade of Her Career Developing Her Craft
While the alluring lights and glitz of Hollywood can be quite mesmerizing for young aspiring actors, Miranda decided to spend the first 10 years of her career honing her craft in the film industry in Australia before moving into the deep and treacherous waters of Hollywood. By the time she arrived on the scene in Hollywood, she knew who she was and he possessed the confidence produced through her experiences in Australia.
3. The Product of Life Experiences
Who has not dreamt of traveling the world? While some are able to bring their dream into reality on their own terms, others experience it as a result of some type of social disruption. This is the case for a young Miranda, whose parents divorced when she was only seven. The divorce led to Miranda leaving Brisbane and moving to Hong Kong for a while. It was while visiting her father on the weekends in Sydney that she developed a passion for acting.
4. The Acting Career that Almost Wasn't
As it turns out, there was a reason that Miranda's acting career did not get started until she was an adult. As a kid, Miranda and her friends were busy writing scripts and designing costumes for their productions. So, we could easily be looking at Miranda as a writer, director or wardrobe designer instead of Miranda the accomplished actress. Either way, her talent would still stand out. She is simply gifted.
5. She Knows How to Navigate a Stage
While Miranda has experienced a great deal of success behind the camera, she still has a passion for theater, and she is very comfortable navigating the stage and playing to a live audience. Live theater is a completely different monster that film acting and not everyone can master it at the highest level; however, Miranda has proven she is an actor through and through — conquering both the stage and film.