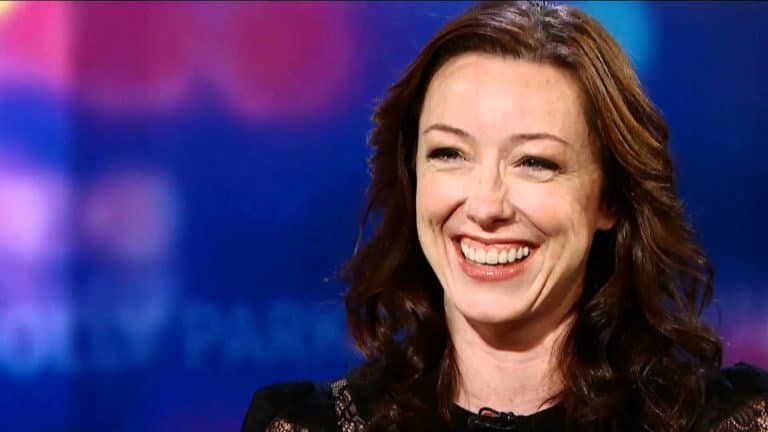 Molly Parker is a very well-known face in Hollywood though she's usually used as a supporting character to the rest of the cast. She's usually character of some importance that has a lot to do with the main idea of the story and has her finger on the pulse what's going on. She's played the villain and the protagonist in her many roles and has both a winning smile and a very charming but devious look that suggests she's capable of far more than people seem to realize.
In other words she's a very versatile actress.
5. She studied ballet from the age of 3 through high school.
It seems like a lot of actresses study ballet from a young age until about high school or until an injury forces them to stop. There's a lot to be said about it as ballet can grant a person poise, balance, and a lot more strength than one might think. Ever try balancing on your toes? Give it a go and then your estimation of ballet dancers might rise a bit, as they have to do a lot and put their bodies through a great deal just to perform.
4. She usually plays strong-willed women in TV shows and movies.
Molly does have the look of someone that can be carefree and quite happy, but she also is capable of standing her ground and not budging when it comes to her characters. She knows how to play a character in such a way that you get the idea that she's not going to move for anyone, but it figuratively or literally. She's able to give the feeling that her will is law or that she won't stop until she gets what she wants.
3. She has a part in House of Cards.
Her role is that of Jackie Sharpe, a very convincing Deputy House Minority Whip that speaks her mind but still knows when to go along to get along. She has been forced into a few decisions that her character obviously hasn't liked but she's almost always found a way out or a way to negotiate for what she wants to happen and what will be best for her. Jackie is nothing if not capable of surviving a political storm the likes of which the Underwood's represent.
2. She was in Stephen King's movie 1922.
1922 was the creepy movie about a man that kills his wife to preserve his way of life. Of course he ends up losing it all anyway and eventually goes mad right before he dies. As Arlette, Molly was the vengeful spirit that told the man just what was going to happen to their son and his pregnant girlfriend, offering torture and the certainty that what she was saying was the truth. Yeah, creepy.
1. She decided to pursue acting at the age of 16. 
This was around the time she stopped ballet and as a new path acting seemed to be too interesting to pass up. It's a good thing it was since she's become quite the known woman when it comes to Hollywood and a very talented actress as well.
Watch 1922 with the lights on.