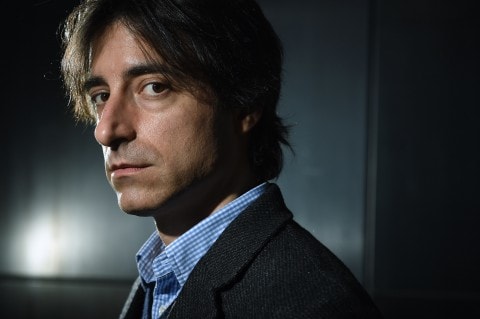 Noah Baumbach is a screenwriter, producer, director, and filmmaker. He was born in Brooklyn, New York, on September 3, 1969. He first worked as a messenger for The New Yorker magazine before making his writing and directing debut in 1995 with 'Kicking and Screaming'. He has gone on to establish a successful career in many aspects of filmmaking. One of his best-known works is 'The Squid and the Whale'. This 2005 comedy-drama film was nominated for the Academy Award for Best Original Screenplay. Other notable films written and directed by Noah Baumbach include 'Mistress America', While We're Young', and 'Frances Ha'. Here are five facts you might not know about Noah Baumbach.
1. He is the Son of Two Film Critics
He is the third of four siblings born to parents who are both film critics. His father is Jonathan Baumbach who once worked as a critic for Partisan Review and has also written many novels. Baumbach's mother is Georgia Brown who is a film critic for Village Voice.
2. He was Married to Jennifer Jason Leigh
In 2001, Noah Baumbach met the actress Jennifer Jason Leigh while she was performing on Broadway in 'Proof'. The couple lived together for four years before they married on September 2, 2005. Their son, Rohmer Emmanuel Baumbach, was born on March 17, 2010. Later in the same year, Leigh filed for divorce from Baumbach. The following year, Baumbach began a relationship with Greta Gerwig, an actress and writer. Baumbach and Leigh's divorce was finalized in September 2013.
3. He Often Collaborates with Wes Anderson
Noah Baumbach has collaborated with Wes Anderson on many projects. These include the 2004 comedy-drama 'The Life Aquatic with Steve Zissou' which the pair co-wrote. They also co-wrote the 2005 film 'Fantastic Mr. Fox and co-produced the 2014 film 'She's Funny That Way'. Like Baumbach, Anderson is also a producer, director, actor, screenwriter, and filmmaker. He is best known for the films 'The Grand Budapest Hotel', 'The Royal Tenenbaums', and 'Moonrise Kingdom'. All three movies were nominated for an Academy Award for Best Original Screenplay.
4. He Disowned 'Highball'
Noah Baumbach co-wrote and directed the 1997 movie 'Highball'. He also acted in the movie playing the role of Philip. However, he later disowned the movie and had his credits as a writer and director removed from the movie. He explained that this was because they didn't have enough time or money to finish the film and he fell out with the producer, Joel Castleberg. When it was released on DVD without his permission, he was so embarrassed that he disowned the film. Following the removal of Baumbach in the credits, the official credits for the film list Jesse Carter as the writer and Ernie Fusco as the director.
5. He is Writing, Directing, and Producing 'The Meyerowitz Stories'
Baumbach's latest work is 'The Meyerowitz Stories, which he is writing, directing and producing. This is a feature film that stars Dustin Hoffman, Adam Sandler, Ben Stiller, and Emma Thompson. The rights to this feature film have been bought by Netflix. It is scheduled for release on October 13, 2017.
Save