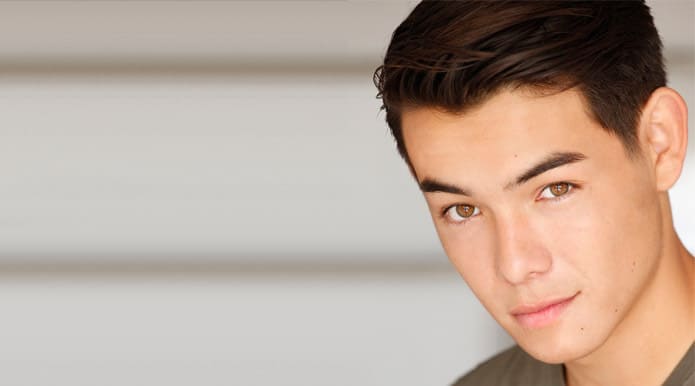 Ryan Potter is an actor and martial artist. He was born Portland, Oregon, on September 12, 1995.He is best-known for his role in the series 'Supah Ninja's in which he plays Mike Fukanaga and for providing the voice of Hiro Hamada in the 2014 movie 'Big Hero 6'. The last role he played was the voice of Fish in the 2016 film 'Throne of Elves'. He was recently cast as Garfield Gar Logan/ Beat Boy in the television series 'Titans'. This is about a group of soon-to-be-superheroes from all over the DC Universe. In addition to working in film and television, he is a fully trained martial artist, specializing in White Tiger Kung Fu. He is also trained in stage combat and stunt work. Here are five more things you might not know about Ryan Potter.
1. He Became an Actor at 15
Ryan Potter became an actor at the age of 15 although a career in acting is not something he dreamed about throughout his childhood. In fact, it wasn't something he even considered until he saw a leaflet at his kung fu class saying that Nickelodeon wanted young actors for a series called 'Supah Ninjas' that was martial arts themed. After a few days of consideration, he decided he would audition and successfully landed the role of Mike Fukanaga.
2. He is Involved in Charity Work
In his spare time, Ryan Potter supports several charities. He founded a charity called Toy Box in 2011 which holds a collection each year in the holidays for children living in transitional facilities and homeless shelters in Los Angeles. He is also passionate about equal rights and became the youngest advocate of the No H8 Campaign in California that supports same-sex marriages.
3. He Has Lived in Japan
Although he was born in Oregon, he was raised in Tokyo Japan as his father is Japanese. This meant that his first language was Japanese and his second language was English. His parents separated when he was seven and he returned to live in the United States with his mother who from then on raised him alone.
4. He Has Provided the Voice for Two Video Games
It is well-known that Ryan Potter has provided voices in movies. What is lesser known is that he has also lent his voice to video games. The first was the 2014 video game 'Disney Infinity: Marvel Super Heroes. The following year he provided a voice for 'Disney Infinity 3.0'. In both of these games, he is the voice of Hiro Hamada.
5. He is a Voice in 'Big Hero 6: The Series'
Following the success of the 2014 animated movie 'Big Hero 6', it was decided to create a television series based on the film. Both the film and the television series are based on the comic book series of the same name. Ryan Potter will reprise his role as the voice of Hiro Hamada. The Disney will air the hour-long premiere of the series on Disney XD and Disney Channel on November 20, 2017. Others who provide voices for this series include Scott Adsit, Jamie Chung, Genesis Rodriguez, Brooks Whelan, Maya Rudolph and Khary Payton. The series is produced by Disney Television Animation.