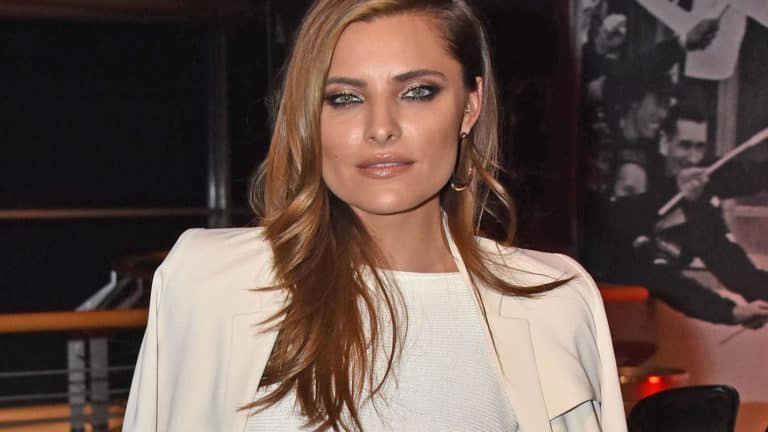 There's a lot to be said about Sophia Thomalla, most of it good since she's had a decent career to date and has done a few things in her life that are worthy of note. She tried her luck on the Germany's Next Top Model but it didn't pan out and she was gone after the first episode. That however didn't stop her modeling career as she went on to become a model for a few different products and firms that have used her talents. She's also had the luck to be in relationships with a few famous men, one of those being her current squeeze, Gavin Rossdale.
She's been around for a while, and knows how to get along in the business.
5. She's the daughter of a well-known actress.
She's the daughter of Simone Thomalla, an actress that's been well known for some time. She has also studied to be an actress in her own right and has spread her wings in the past to be featured on more than one show. She's kept a profile that's not low but is definitely rooted more in Germany than the USA, so it's likely that a lot of people on this side of the world haven't heard much about her.
4. She was in a relationship with the frontman for Rammstein.
This was years ago but it was worthy of note as she seems to like musicians judging from her men of choice. Some women tend to like the lifestyle that many musicians lead, and the idea of dating someone in a band has been a popular trait for many women over the years. There's something of the bad boy in a lot of musicians that some women go absolutely nuts over, so maybe that's part of it.
3. She was rated as FHM's third sexiest woman in 2010.
There's no denying that she's quite attractive and FHM is by no means fully accepting of all women into its pages. The effort of getting picked as the sexiest woman is no small feat as it means that enough people in influential positions saw something in her that was worth giving her this kind of title. While it's something that might fade as time goes on, it's still something that can be added to the resume and kept as a pleasant memory moving forward.
2. She posed for the German Playboy.
It all depends on how a person feels about a woman exploiting her body in such a manner and whether or not they're accepting of this kind of thing as an art form or just sheer pornography. One thing you can usually say about Playboy is that they usually have a much nicer array of photos than a lot of other magazines that go in for closeups and a much more hardcore feel to the shoot. There's just something about Playboy that's a little more stylish, but again it's all dependent on a person's point of view.
1. Her favorite hobby is kickboxing. 
This seems to imply that she wouldn't be a good woman to cross if one felt the inclination. Chances are that she could probably handle her business if she really had to.
She seems like an impressive woman really.