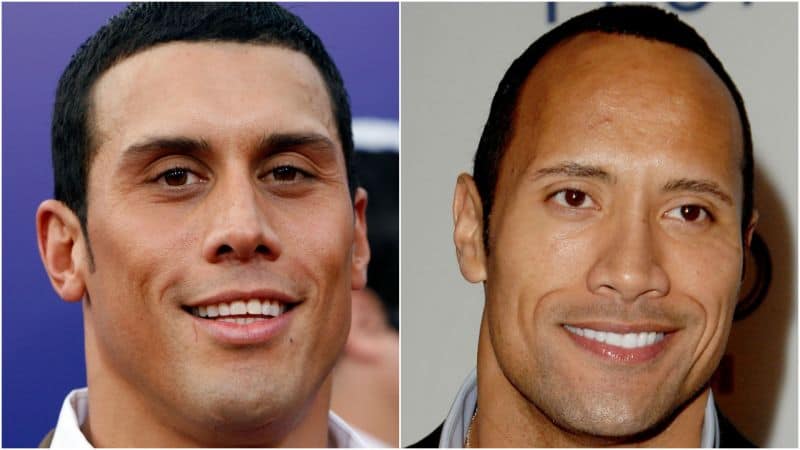 Tanoai Reed is a very talented and obviously busy man since he's done a lot in his life to date and it's all revolved around being a stunt man or a body double. The things he's done so far would no doubt be recognized since they've been in movies and shows that many upon many people watch. Whether people knew it or not though he belongs to a very big and very popular family that have been in the spotlight for a very long time. Being a part of that family you'd think he would want a role that showed just who he was by being front and center, but he's been content to lay back a bit.
That doesn't make what he does any less impressive by any means.
5. He trains in MMA.
He also boxes and is a former Judo champion so you know the guy is in shape and knows how to handle himself. On top of this as he trains in full contact sports you can get the idea that he knows how to deal with physical pain and punishment on a level that might help him in his profession. That alone can make him worth a lot more to anyone that might want to hire him.
4. He's Dwayne Johnson's cousin.
If you look at Dwayne Johnson's family tree you're bound to see a lot of famous names along the many winding branches but Tanoai is definitely one of those that doesn't stand out as much despite all he does. He seems to keep himself a little more low-key than a lot of his relatives. This would mean of course that he's in some way related to the current WWE superstar Roman Reigns as well.
3. He's Dwayne Johnson's body and stunt double.
Tanoai has been there for his cousin on multiple occasions to serve as his stunt double and his body double as well when needed. Thankfully the two are pretty close in body shape and can pass from a distance as each other. Up close however the differences become pretty clear, though through clever camera angles and shots it becomes fairly obvious that that they're very closely matched in appearance.
2. He was featured in the 2008 remake of American Gladiators.
He played the gladiator Toa, and would actually perform his version of the haka when competitors came to his event. Dwayne Johnson has been seen to perform the haka as well, as it is a part of their heritage and something they're very proud of. This is a very cool performance to watch when they really get going.
1. He has a varied filmography.
Tanoai has done a lot of stunts for a lot of different productions and hasn't confined himself to just being his cousin's stuntman. As a professional he's been a stuntman for music videos, films, and TV shows. He's been around for a while and been rocking the stunt scene for long enough to determine that he enjoys what he does and is very good at it.
He might not be a showman like his cousin but he's very much the professional.