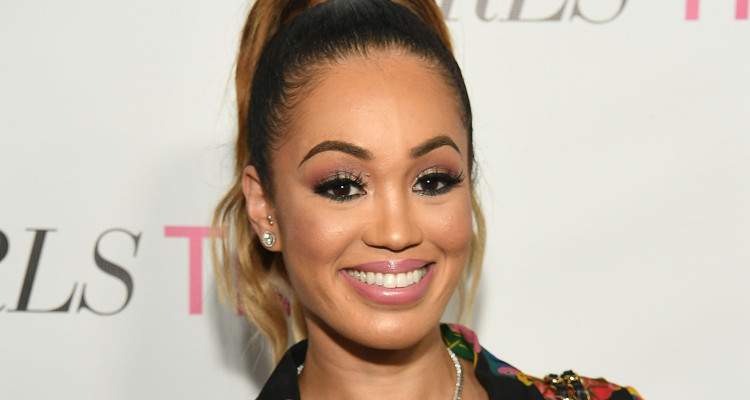 Although "WAGS: Atlanta" is only in its second season on the E! network, many fans are loving the drama surrounding that surrounds these ladies on the show, including that of socialite Telli Swift. However, there are many who aren't as familiar with the television personality, and the life that she leads outside of the show and the drama that comes into play. That is why we are here. In this article, we are counting down five things that you may not know about the "WAGS: Atlanta" star, and what is good to know when tuning into the second season of the series. With that said, let's get started with our countdown.
She Has Lived In Several Areas
When she was first born and through her adolescence, Telli Swift was traveling throughout many places in the world. She was born into a military family, meaning that she moved and traveled to various places all throughout the world following the orders given to her father. She was born in Zambales, Philippines, then moved to Yokosuka, Japan, and finally ended up in Los Angeles, California.
Her Stage Name
It may be hard to believe (or not, in some cases), but Telli is not actually Swift's real name. Her legal birth name that she was given by her parents is actually Shuntel. Swift is 32 years old, and she celebrated her birthday on January 24th of this year.
The Beginning Of Her Modeling Career
Telli Swift actually began modeling at a very young age, starting at the age of three years old. During that time, she was picking up jobs that featured her in various magazines as well as participating in beauty pageants as well.
Working Career
Aside from being a personality on "WAGS: Atlanta", Telli Swift has also worked a few different gigs as well. She is known for formerly being an XXotic Angels model; However, she has also worked as a nurse for the Beverly Hills' Plastic Surgeons office where she worked in the recovery unit helping patients after their surgeries.
Personal Life
She is currently dating/in a relationship with heavyweight champion Deontay Wilder. She also has one son, and it was revealed that she is expecting baby number two soon as well. She has revealed that she intends to marry Wilder, although it has not been revealed if that will happen or not. The couple has been dating for three years now, after having met at the LAX airport. Fans should find out the answer to that question sometime in the upcoming season of the show.
There you have it. We have officially counted down the top five things that you may not have known about "WAGS: Atlanta" star Telli Swift. If you are becoming increasingly curious about the show and the drama that surrounds Telli Swift and all of the other ladies in the series, you can tune in to the E! network Wednesday nights to experience all that they have to offer. We hope you have enjoyed our list, and that you take your time to set your DVR to this ultimate reality show.