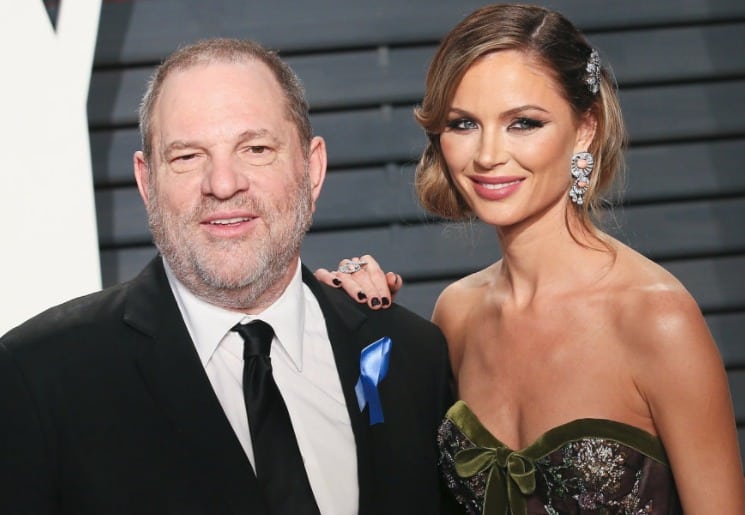 It is now more than four months since the first allegation against Harvey Weinstein was made. Since then, more than 100 women have come forward accusing him of a range of offenses, including assault, harassment, and rape. The allegations against him opened the floodgates to more women coming forward making accusations against a large number of men in the film and television industries. It is news that has caused waves in these industries and shocked the world. However, nobody could be more shocked than Georgina Chapman, Weinstein's wife of almost ten years.
Chapman met Weinstein in 2004 and they dated for three years before marrying in 2007. Their daughter, India Pearl, was born in 2010 followed by their son, Dashiell Mx Robert, in 2013. Georgina Chapman is an English fashion designer and model who along with Keren Craig co-founded the fashion label 'Marchesa'.
Unlike many wives in her situation who decide to stand by their man, Chapman decided to leave Weinstein just five days after the first allegation was made. In a statement, she made it clear that her children were her main priority and also said that she was heartbroken for all the women who had suffered because of her husband. She canceled the Marchese runway presentation at New York Fashion Week and simply explained that she was looking forward to presenting their Fall '18 collection.
In an interview, Chapman's business partner Keren Craig has recently given the media an update on how Chapman has coped since leaving her husband. During the interviews, she previewed the Fall collection and explained that everything in it was designed by Chapman while she was away from the office following the very public separation from her husband. She sent sketches through to the office and Craig is astonished that Chapman's creative streak came through even though she was experiencing such a difficult time.
Craig also spoke about her own thoughts on the situation and described the feeling of a wave of sadness coming over her whenever she thought about what had happened to her friend and business partner. Craig is the Godmother of Chapman and Weinstein's daughter and she felt a compelling need to protect her and their son. However, she realized that there was nothing she could do to help any of them. She also said that she was shocked when she first heard about the allegations and felt sadness for the women who had bravely spoken out. According to Craig, Chapman does not see herself as a victim and is trying to continue with life as before the scandal broke. Craig described her as being a strong woman who is an inspiration.
This situation has had a detrimental impact on their business 'Marchesa' as people are connecting Weinstein to the brand. One indication of this is that none of the leading celebrities have worn one of their creations to a red carpet event since the first allegations were made. Both Chapman and Craig now want to show their support for the #TImesUp and the #MeToo campaigns that are ongoing in Hollywood.