Obviously people are going to age as they get older and they're going to take on a different look. In some cases though their original looks can be kind of telling when you look at their kids. Take for instance Clint Eastwood. His son Scott looks almost like him when he was a young man. That's just uncanny.
Jeff Bridges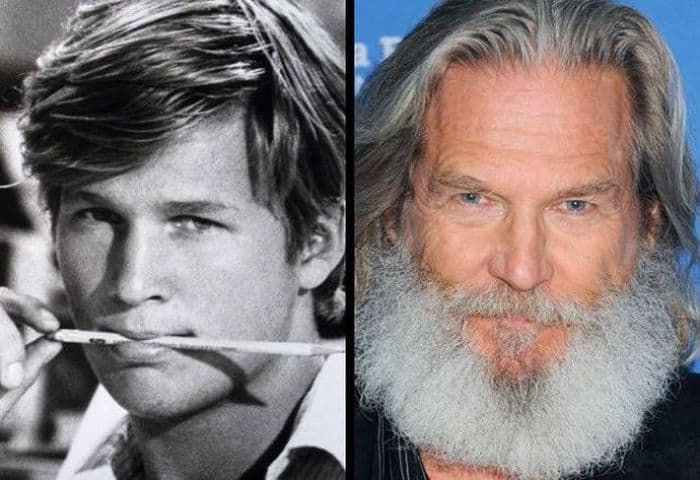 If you look at the eyes of a person you can see in many that the eyes just don't change. Even with great age they remain sharp and aware no matter if the face sags and wrinkles.
Mel Gibson
It's almost like the hair on top of his head got shorter and grew downward to cover the lower half of his face. And it must be kind of heavy because those wrinkles didn't just appear out of nowhere.
Michael Caine
When you're younger you can resist gravity a lot better. Michael Caine is yet another person that's figured out when you get older that resistance becomes a lot harder.
Robert DeNiro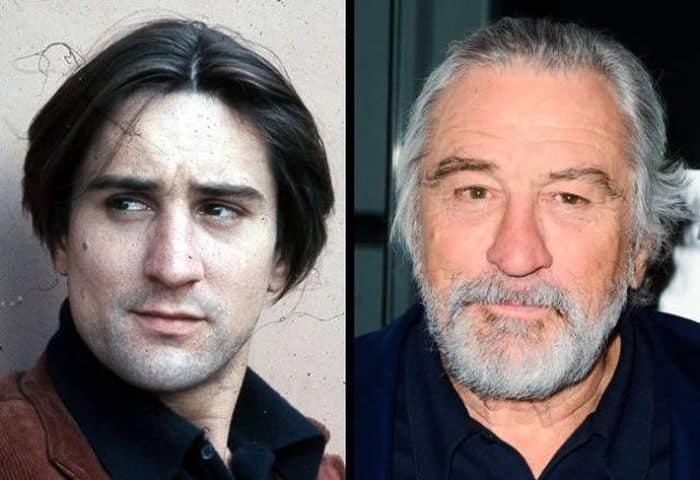 It's just amazing really how hairstyles change over the years. With some people the less they have on their head the more they keep on their face.
Al Pacino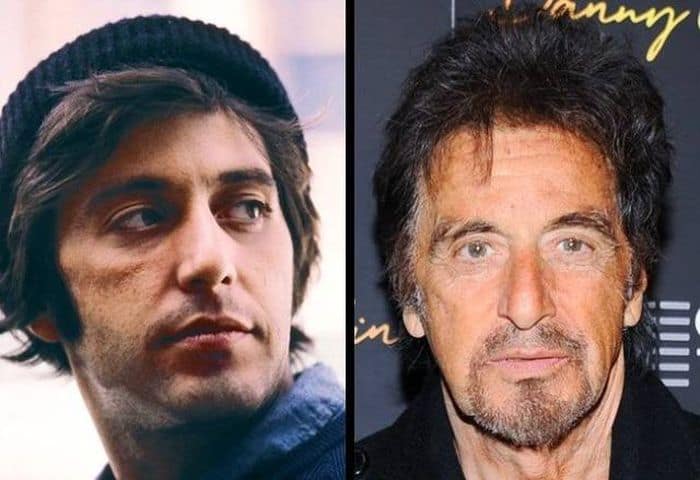 And then there's guys like Pacino whose hair seems to be pulling in the opposite direction while the scruff on his face stays mostly the same.
Ian McKellan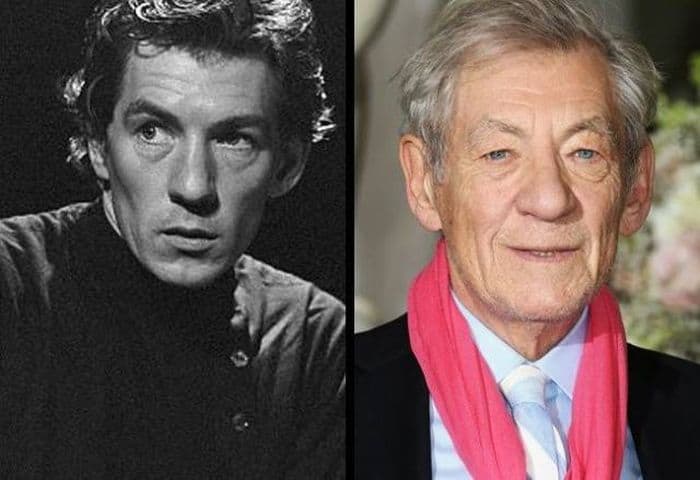 I kind of wonder if Ian McKellan's eyes would open a little wider if the bags beneath them hadn't gotten so heavy. Honestly I like all these actors it's just that poking a little fun is entertaining.
Dustin Hoffman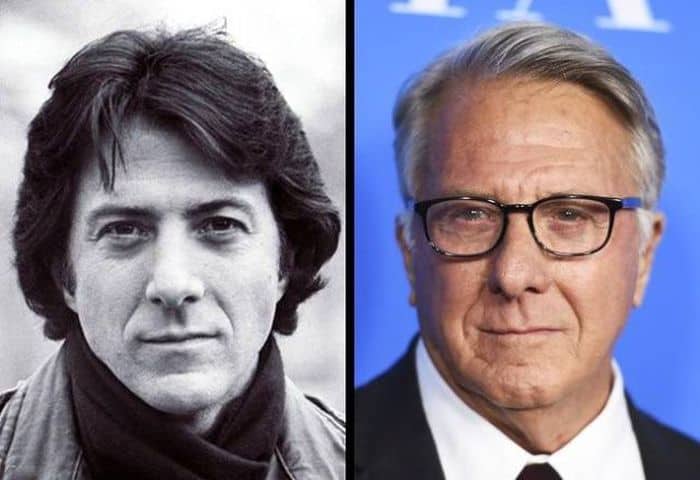 To be honest the older he got the more distinguished Dustin Hoffman seemed. When he was younger he seemed just like another kid trying to make his way in the world.
Alec Baldwin
His eyes seemed to have dimmed over the years, but it could be the lighting, or the up and down aspect of his career over the years.
Anthony Hopkins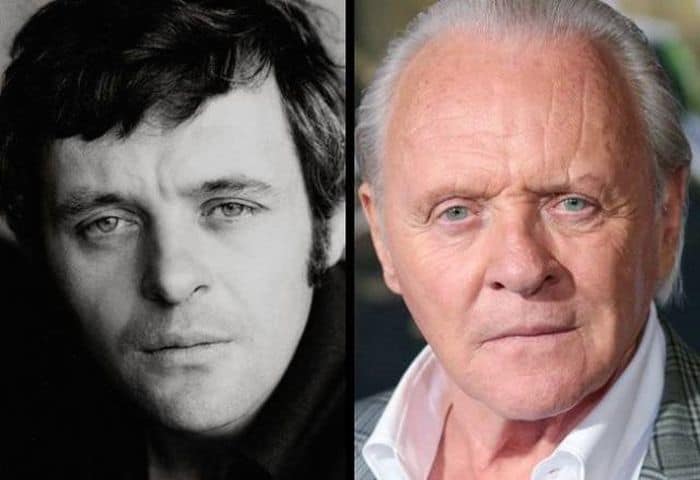 Yes, Anthony Hopkins had hair closer to his eyebrows at one point. Thankfully the look he has now makes him appear far more distinguished.
Michael Douglas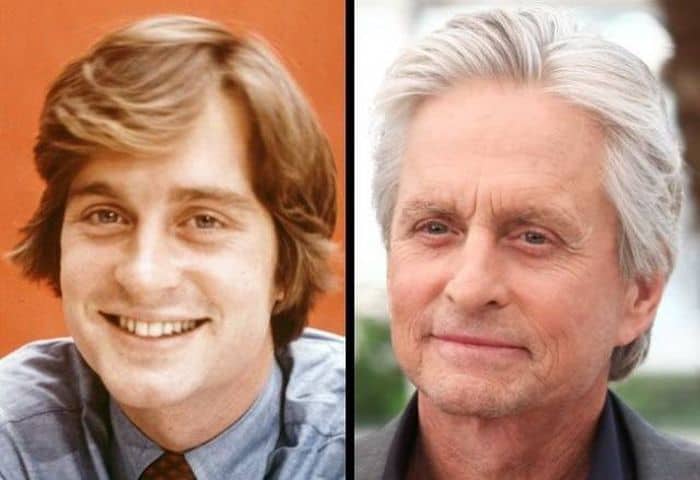 He's another guy that needed age and experience to really be taken seriously. It looks good on him.
Harrison Ford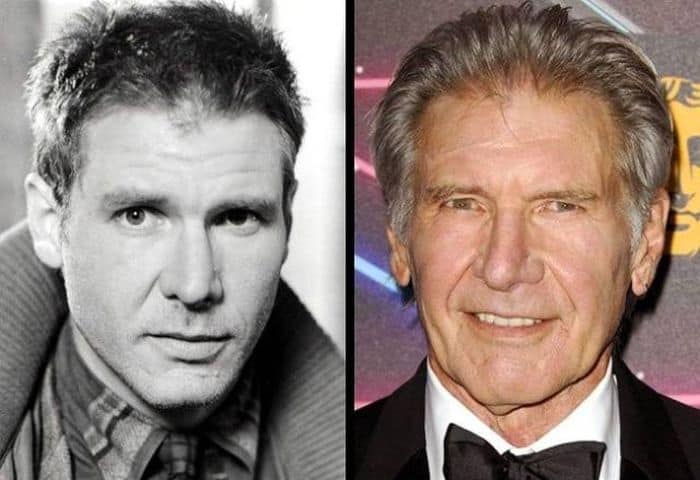 Show of hands, who likes the cocky Han Solo grin over the moody look of Deckard?
Hugh Laurie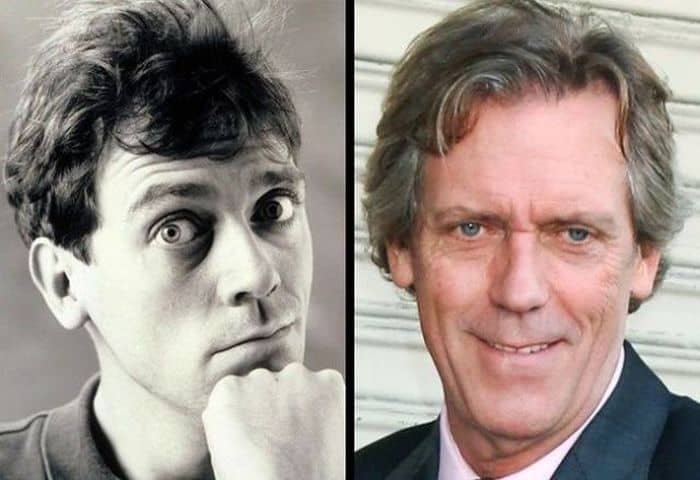 At this point he's starting to look like a very sarcastic Doc Brown rather than his normal version of House.
Sean Bean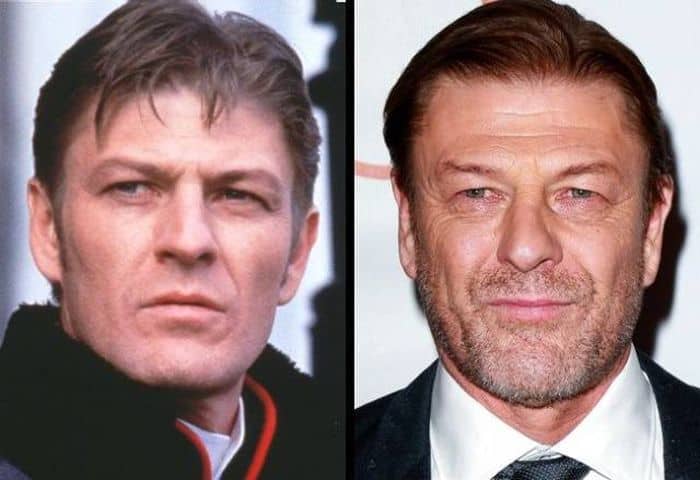 He really hasn't changed much except for the added wrinkles. You could almost call him ageless.
Robert Redford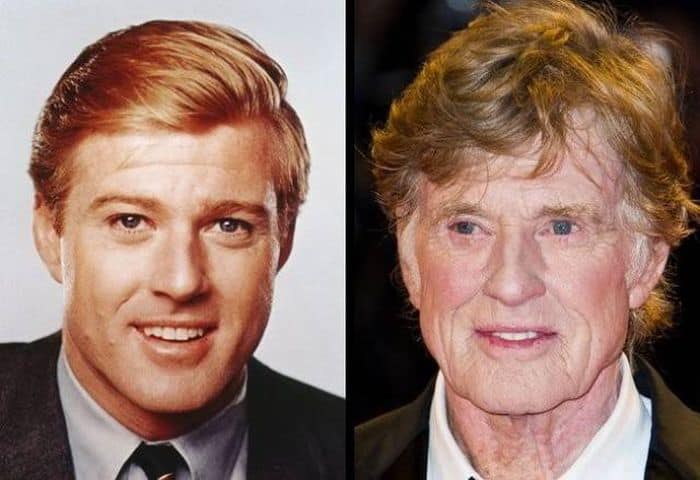 Oof. He has seen better days, but then a guy can't always walk around looking his best when he's not on set. Plus a lot of these guys are getting up there in years and the body doesn't stay tight and fit forever.
Colin Firth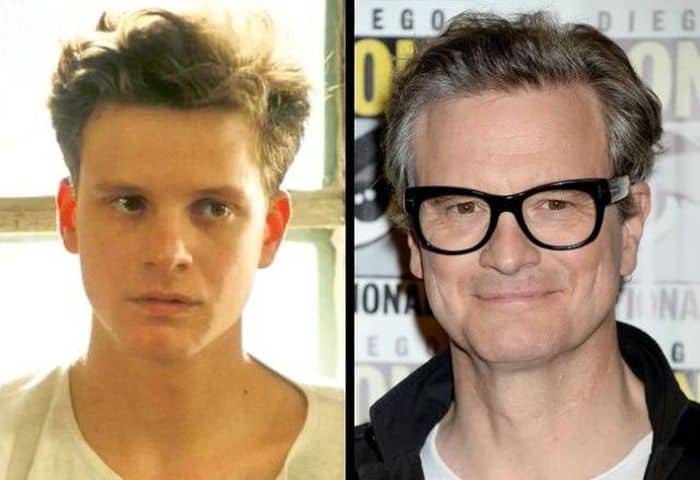 I'd love to know when the left picture was taken to be honest. I understand there's a huge amount of time between the pics but even since the first Kingsman movie he's aged quite a bit it seems.
Nobody beats the clock fellas, but they're all doing pretty well by it at least.
Save