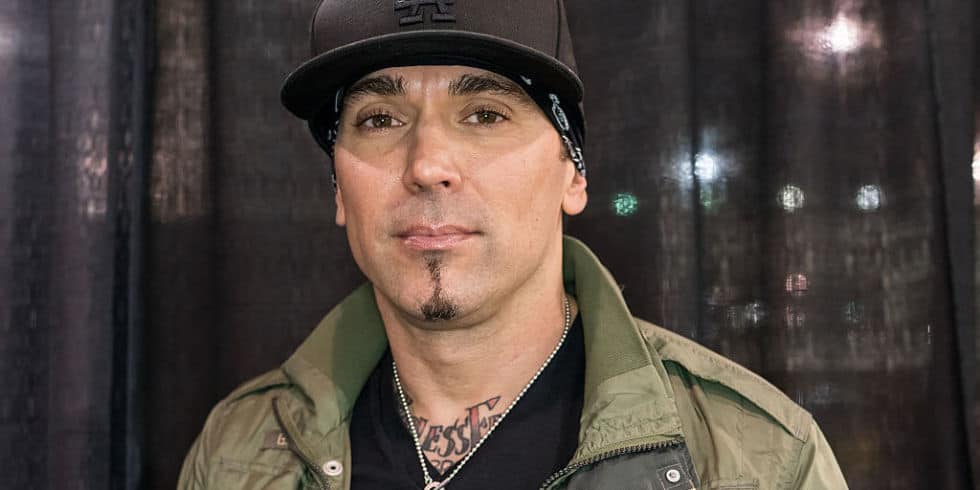 The name Jason David Frank might not mean much to those that don't know anything about the Power Rangers but to those that have been fans or at least know about them he was one of the most awesome, if not the most awesome of the Rangers back in his day. The guy was the Green Ranger and the White Ranger before anyone else and he held a few other Ranger titles as well, which essentially made him the most awesome guy on the show. He came in as a bad guy and eventually turned out to be one of the good guys that had been mind-controlled by Rita. He was still kind of a bad boy compared to the others so his appeal was a lot different as he was kind of an update to the clean, wholesome act that the Rangers had put on up until that point. But after the Power Rangers he still continued to be nothing short of awesome as he's continued with his martial training and even owns several of his own gyms now focusing on Karate and MMA.
Here's a few other things you might not have known about him.
10. He's a big fan of Korn and Tupac Shakur.
It's interesting to see guys that are this tough that like to listen to easygoing music like The Carpenters and such stuff, but then you get the feeling that Tupac isn't all hard beats and great lyrics. If you remember, Tupac was a genius when it came to the rap game and promoted a bigger message that a lot of people enjoyed. Korn on the other hand is pure adrenaline fuel.
9. He was on the show Power Rangers for longer than any other Ranger.
Eventually he took over as the head ranger since let's face facts, the Green Ranger was hands down the most powerful on the show, individually. His Dragonzord even took on the combined might of the Megazord and managed to outdo the other Rangers. He went through a few different colors as a Ranger as well.
8. He's been on a couple of videos promoting a Super Power Beat Down between fictional characters.
This clip in which he fights Ryu from Street Fighter is just one of the Beat Downs he's taken part in, as he's also shown up as the White Ranger and took on Scorpion from Mortal Kombat. Each time he won, though there are alternate versions for those fans of the franchises that lost.
7. He founded Toso Kune Do.
Toso Kune Do is Jason's own creation and it has received mixed reviews from a lot of people. Some folks swear by it and state that it mirrors many other styles while others tend to think that it jumbles them up a bit and is kind of confusing. It's really more up to the individual that wants to practice to make this decision but it's kind of impressive that he would create something all his own.
6. He participates in MMA.
As you can see from the clip he's pretty good at it too. He went from being a tough guy on screen to a tougher guy in the ring. His MMA record speaks for itself and his performance has been nothing less than amazing.
5. He still acts.
Obviously you can see from the clips that he still gets up to play a role now and again and seems to have fun doing it. Jason seems like the kind of guy that just has to be doing something to really feel like he's connected to people and so far he's made a rather great career that's low-key enough to keep him in the loop but not in the spotlight all the time.
4. He had a cameo in the latest Power Rangers movie.
For fans this was a big treat since it wasn't just him but also Amy Jo Johnson, one of the original Rangers from the first show, that was in attendance during the final moments of the movie. The two of them don't look like they've aged that much throughout the years do they?
3. He was the tallest of all the rangers.
Jason is an average-sized man standing at 5'10", but among the Rangers he was the tallest of them all. That's kind of surprising to hear since the way they looked on screen it really seemed like they were a lot taller.
2. He has a huge fan base.
Whether it's because of his status as a former Power Ranger or because of his MMA skills or something entirely different Jason has a massive fan base that are extremely loyal and love to see anything he does.
1. He holds the record for most 1-inch pine boards broken in freefall.
Some people might say so what to this but if you really think about it, doing anything but falling in a free fall is kind of tricky since the slightest movement can have a big effect on your position and can confuse many folks. But Jason managed to not only hold himself in one place, but break several boards at the same time during free fall. That's pretty impressive, and even more so it proves that he's kind of an adrenaline junkie.
It's morphin time.