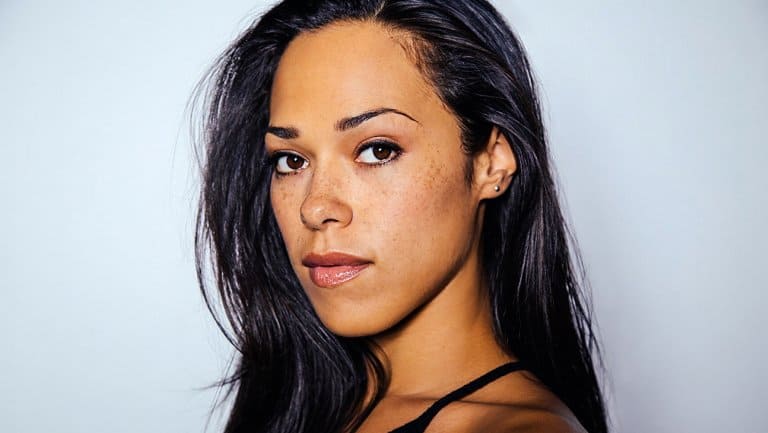 At this point trying to follow everyone in Hollywood is kind of a futile effort since there are so many people out there getting famous, trying to be famous, and attempting to stay famous that following them all would be a full time job. Actors like Jessica Camacho aren't beneath notice but they're definitely those that are trying to stay famous by taking on various roles and making them all their own in a way that's hard to forget. However some of them tend to have more luck in one venue than another and while they try to do both their niche really stands out when it comes to how many appearances they make in one or the other.
To tell the truth there's nothing wrong with sticking mainly to one venue since it means that they've found what they're good at and can continue it without that much effort. But then again there's that need to prove that they can do both that drives them and makes it difficult to do anything less. Being an actor isn't all glamour and glitz after all, they do have to work and they do have to continue to hustle to get jobs. After all they're not exactly punching a time clock each and every day, they're there until the scene is finished and the director yells cut. While they do tend to reap the benefits of being famous and getting paid an inordinate amount of money at times they still have to work for it. Thankfully folks like Camacho find ways to do their very best.
Just in case you ran into any snags trying to look her up here's a few things you might not know about her.
10. She has a role on The Flash.
Since The Flash is one of the biggest and most popular shows on the CW it definitely stands as a big up for her career that she managed to get the role of Gypsy. This character is something else since she's a dimension-traveling bounty hunter that's just flat out awesome and can even manage to slow down someone like the Flash. Of course given that her dad can do the same thing it's not entirely safe for any guy that wants to become romantically involved with her, as you can see in this clip.
9. Her career started up in 2007.
Since then Jessica has been moving from one role to another trying to build her career up, and for the most part she's been successful since she has found a good number of roles that have managed to gain her some exposure and help her to build a fan base. Many of those that have watched her TV roles have taken a liking to her and would no doubt love to see her in something else, perhaps something bigger.
8. She's been in a few movies but has stuck mostly to TV.
The movies she's been in seem more the straight to DVD type while the shows she's appeared in have been some of the most popular shows airing right now. So maybe it's just that she found her niche and is sticking to it or perhaps she's going back and forth trying to see if she can find a movie that's going to be "the one" that will allow her career to take off to a new level. Only time will tell.
7. She has close to 40 thousand followers on Instagram.
Compared to other celebrities that doesn't really seem like a lot but to be honest having that many people follow you might make a person wonder just why they do it and what they expect when following a celebrity. A lot of people are just curious enough to see what their favorite celebs are up to after all.
6. She had a part in the show Sleepy Hollow.
On a show like Sleepy Hollow you almost have to have a passion for the supernatural as Camacho's character does just to be able to survive each episode. The show came out with a bang as people were getting excited to see a new spin on an old legend. Unfortunately Camacho parted ways with the show and went on to take other roles.
5. Jessica became an actor to tell a story.
This seems to be the big reason why a lot of people get into acting since it allows them to take hold of a character and tell their own story with in many different ways.
4. There isn't a lot of personal data on her to be found.
Some actors definitely keep things close to the vest so to speak and don't put a lot of personal information on the web. This way however they can at least keep some semblance of a personal life.
3. She was a given a role on NBC's show Taken.
If you remember the film the main character is supposed to be one of the toughest guys around, but it's also nice when you're storming a well-guarded mansion to have someone watching your back. A sniper is definitely an asset worth having in such a situation.
2. It would seem that she's moderately active on social media.
Given the number of followers she has on Instagram and Twitter it would almost seem that she's active on such sites, but not very.
1. She's close to being an average-sized woman.
Camacho stands about 5'2″ so she's not a small woman but is just a little big under what's considered average.
Hopefully we'll continue to see her in more exciting roles to come.