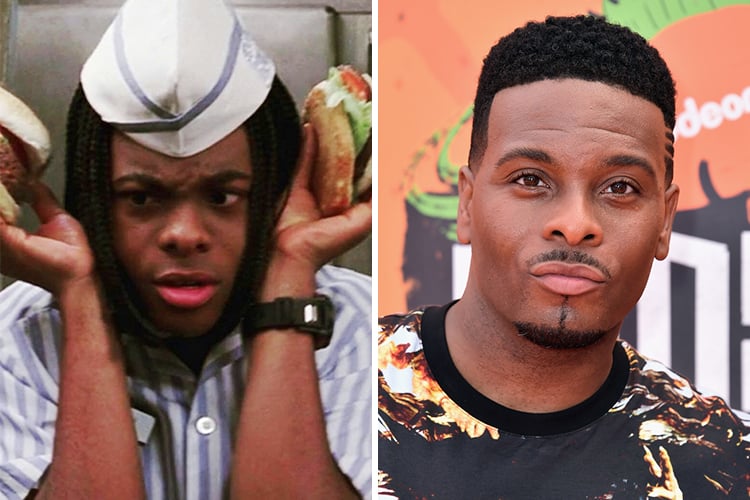 If you were a true '90s kid, you will remember the show 'All That' (which aired on the Nickelodeon channel) and its sketch like comedy. This show is where comedian and actor Kel Mitchell got his start in the entertainment industry at just fifteen years old, and has furthered his career on the silver screen as the years have gone on. Although he has been featured on numerous series during his lifetime, many still don't know as much as they think they do about the comedian, and that's why we are here. We are going to count down five things that you may not have known about Kel Mitchell and his life in show business, so let's get started.
Voice Over Work
We've all seen Kel Mitchell on the small screen in various shows, with his comedic styles at the forefront. However, he has also added some voice over work into the mix as well when it comes to his career, including his role as the dog T-bone on the popular children's show 'Clifford the Big Red Dog' alongside the late John Ritter. The show ran from 2000 to 2003.
Close To 'Home'
As the years have gone on in his career, Kel Mitchell has kept many of his acting gigs close to his roots at Nickelodeon. He's had many special appearances on shows like 'Sam and Cat', 'Game Shakers', and several others as well. He has also had many appearances and gigs that included his longtime friend and fellow comedian Kenan Thompson.
He's Had His Own Death Hoax
Yes, we often hear of many stars and celebs who fall victim to death hoax's that are created and go viral online. Unfortunately, Kel Mitchell also fell to these similar rumors back in 2006, after it was started on Myspace.
He Still Likes Orange Soda
Kel is well known for his most iconic catch phrase that still gets fans riled up to this day. His character on the 'Kenan and Kel' show was known for reciting his "I love orange soda" catch phrase, and it was indeed true both on and off set back in the day. Although he has maintained a healthier lifestyle as he has aged, he still drinks a low calorie orange soda when he can.
"All That" Reunion?
That's right! This year, Mitchell is set to return for an 'All That' reunion special with several of his cast member as well. The reunion special is part of the series 'Wild 'N Out', which is hosted by Nick Cannon and airs on MTV.
It looks as though the 39 year old Kel Mitchell has no plans to back out of the limelight any time soon, and still continues to work on various projects, whether it be producing, writing, directing, acting, or even rapping. He is a man of many talents, and a man who truly loves his orange soda. If you would like more information on the life of Kel Mitchell and his projects that he has been involved in during his career, you can find everything you need online.