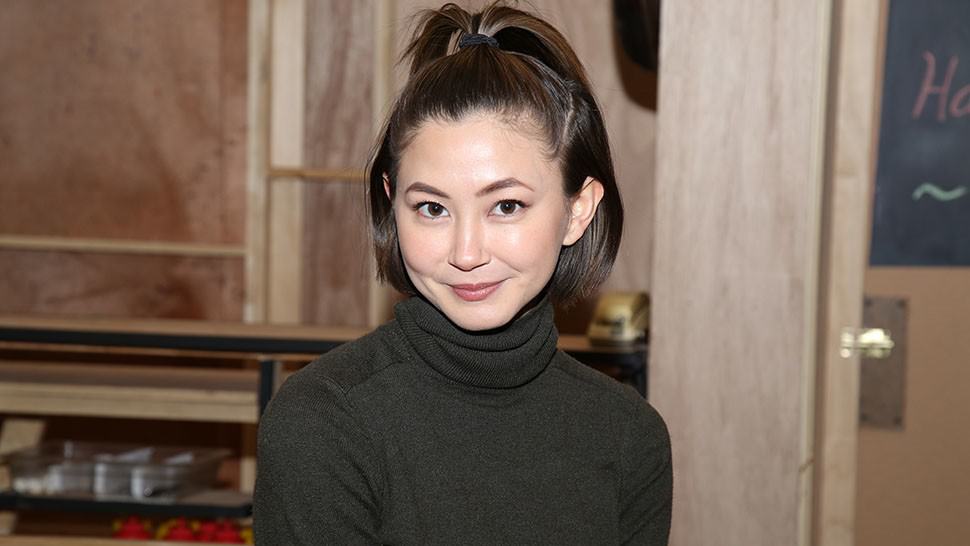 It's very easy to see that 2013 was the first time that anyone really saw Kimiko join the mainstream as that's when she joined one of the most popular shows of the year that's still featured on Netflix. From that point and even before then she's been building a reputation that has managed to get her noticed and even allowed her to use that experience as a stepping stone to move further with her career and find more opportunities that can help to get her noticed. Kimiko definitely has a positive outlook on what she's done and is ready to keep going to establish herself even further as a serious actress, which she already is, and to make sure that people take notice of her. The kind of acting she's done so far has been good enough to make a case for her being a great supporting actress, but it seems like there might be more there if anyone was to just look.
Here are a few things you might not know about her.
10. She comes from a theater background.
This is pretty much where Kimiko got her start since her parents were good enough to encourage her into acting and got her into the theater where she started realizing her potential. It's actually a better place to start than just going in front of the camera it seems like, at least for some people.
9. She has a part in Orange Is The New Black.
Go on and admit it if you've watched the show, Brook was kind of a pain to start with since her holier-than-thou attitude didn't really win her a lot of friends. But throughout the series she's managed to develop as a character and has even managed to reach some people on a deeper level as she has come to realize just what life is about when you're stuck inside a prison.
8. She was a hyper kid.
This was undoubtedly one of the reasons why her parents sought to get her into the theater, because energy can be used quite easily to fuel one's acting ability and it can also bring to life a character that might otherwise be seen as nothing special unless there's some pent-up energy behind it.
7. She stars in Nerve.
6. She's only half Japanese.
Her mother is Japanese and her father is of German, Scottish, and Irish descent. You can't really tell by looking at her but if you learn her background you might be able to tell that she has a little more than just Japanese in her.
5. She used the theme of Doug as her ringtone for a whole year.
A lot of people loved the cartoon Doug and it's not too surprising that someone would take their love this far. Kimiko is definitely a woman that is both interesting and has her own fair share of quirks, but at least they're pleasant ones that bring back a bit of nostalgia.
4. She plays a role on Ducktales.
Lena is the new kid on the block in the the new version of Ducktales and is actually the niece of Magica de Spell. She's not as evil as her aunt but she's also kind of a sassy character that likes to scare people and is kind of not impressed with a lot of things. She's basically a teenager in a show where she fits in somehow but in a way that is just kind of 'meh' to the character.
3. She's performed several voice roles.
Kimiko has shown that her voice is quite versatile and has taken on several voice roles throughout her career, with Ducktales being just one of them. She's also lent her voice to shows such as Voltron, Sofia the First, and Elena of Avalor just to name a few.
2. Her career started in 2008.
She's been around for a decade at least but it's obvious that her career has just started hitting a high note thanks to OITNB and her continued success. Sometimes it takes a while for actors to really hit their stride but Kimiko has found an inroad to becoming more popular and is taking it thankfully. Chances are we're going to be seeing a lot more of her as time goes by.
1. She has a love for pastries.
A lot of actors tend to watch their figures and don't admit to liking junk food, or they do but still manage to somehow stay super-thin and tend to talk about healthy diets and such. Kimiko is pretty honest when it comes to stating that she loves pastries and isn't likely to do without them for all that long. Obviously she's not shoving them in her face from dawn to dusk, but she at least admits her fondness for them.
There's a good chance we'll be seeing more of her in the years to come, and hopefully she'll continue to advance in her career.