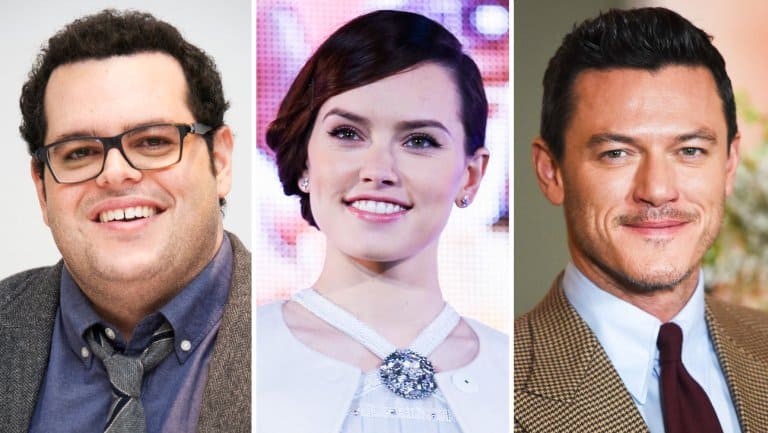 So far not much is known about the comedy titled Super-Normal that has been acquired by Netflix other than the fact that it will star three very influential and very popular actors. The subversive film that is based in the superhero genre will be starring Josh Gad, Daisey Ridley, and Luke Evans. By this time all three actors are recognized within their respective countries as well as around their world for their contributions to the film industry. Gad of course is known best for his roles as Olaf and as LeFou in the most recent Beauty and the Beast live-action film. Evans has been an infrequent visitor to the Fast and Furious franchise and was also in Beauty and the Beast as Gaston. Ridley of course is known for her portrayal of Rey from the new Star Wars films, the next of which is coming out this next month.
What the film will be about, other than some form of heroism, is not known just yet, but with three A-list actors of this caliber stepping up to the plate you can imagine that it will be something quite interesting. Gad and Ridley were both featured in Murder on the Orient Express alongside another stellar cast, while Evans has been busy as well. Ridley of course is gearing up for the release of Star Wars: The Last Jedi, and will no doubt still be busy filming episode IX as well, which will be highly anticipated following the release of the next movie.  There is no word yet on when the movie will reach Netflix or when production will start.
What is known however is that the same writers that worked on Moana will be focusing on the script, which will be entirely character-driven. Gad, who will be taking on the role of a superhero in the film, was instrumental in bringing both Ridley and Evans aboard. Evans will be the executive producer of the movie, though what role he'll be taking is not for certain yet. The obvious course seems to be that Evans will either play the villain or someone of equal importance to the story. Ridley could possibly be the love interest, the friend, or even a fellow superhero seeing as how women are no longer the damsel in distress waiting to be rescued in so many productions. That's a nice switch isn't it? I thought it was when it started happening.
Seeing as how Ridley has played such a tough character thus far in the Star Wars films it might be kind of odd to see her in a weaker role than people would expect. Of course I haven't seen her most current movie yet, so it could be that she's not as frail in this movie as would be led to believe. Gad and Evans however have been known for their very distinct roles and it's easy to assume that Gad will be the most comical of the trio while Evans will be a much more serious figure that's a little over the top in very interesting way.
There should be more coming on the film soon.