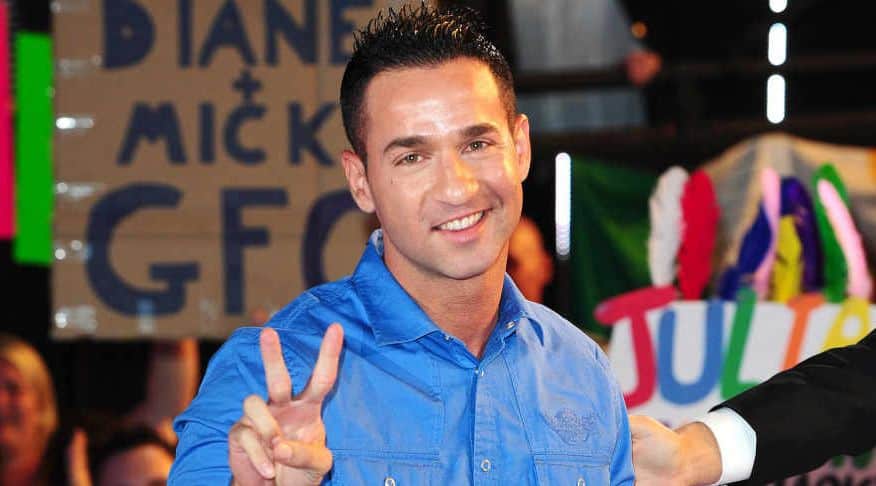 For those of us who still find "Jersey Shore" relevant, one of its main characters, Mike Sorrentino is now facing a 15 year sentence for tax evasion. Sorrentino has had consistent problems with the law, in particular regarding his taxes. The latest word is that he has agreed to plead guilty and move on with the sentencing. But he does not go down alone, as his brother Marc will be following him to prison, but with a potential 25 year sentence hanging over his head.
This battle with the IRS has been going on for at least 3 years, beginning back in 2014 when the brothers were investigated for a number of nonsensical schemes to hide the more than $8.9 million in income they had received between 2010 and 2012. One of those schemes was to try and hide the money in a number of different accounts (not the most original plot) and the blunt force method of simply over-reporting their expenses. It is hard to imagine what they could have been thinking during those two years, as now it will cost them at least a decade of their lives as punishment for what amounts to be a small amount of money in taxes.
If you don't believe that when it comes to money it is better to pay now than pay later, do the math. Let's just say that they owed $2 million on that $8.9 million. Yes, that is a lot of money. But if Mike gets a 10 year sentence, that $2 million divided by the 10 years comes out to $200k a year. So they can ask themselves if they could have done the math beforehand, especially considering the IRS would likely work with them to pay up over time.
Now Cosmopolitan magazine reported that Mike was still planning on being present for the taping of the Jersey Shore Family Vacation reunion show (maybe at the original house if it is still around). This man needs some serious education on setting priorities, but it would account for his "immediate gratification" behavior pattern. Of course, isn't that what Jersey Shore was all about? We often ask ourselves why certain people are selected for certain roles or shows, and this could be one answer.
Cosmopolitan also reported earlier that no one of the Jersey Shore cast believed Mike would do well in prison. This is likely in part because Mike had some serious problems with drug addiction before the IRS issues came up. JWoww was quoted as saying, "We're old. We adults now. We pay taxes!" It seems that Mike never grew up, and despite what people may say, it is more than possible that Jersey Shore fueled his willingness to remain immature. He is now 35, and if the math is correct he will be about 50 should the 15 year sentence prediction come true.
Maybe he will learn his lesson in prison and become a changed man. Or maybe he will work on a book and hope to continue his immature ways, even at 50. But looking back, it's hard to make sense out of any of this. They say money changes people, but all the evidence here is that money only made Mike Sorrentino more entrenched in his view of life and enabled him to become more irresponsible. Then again, it could be that he just is not very good at math.