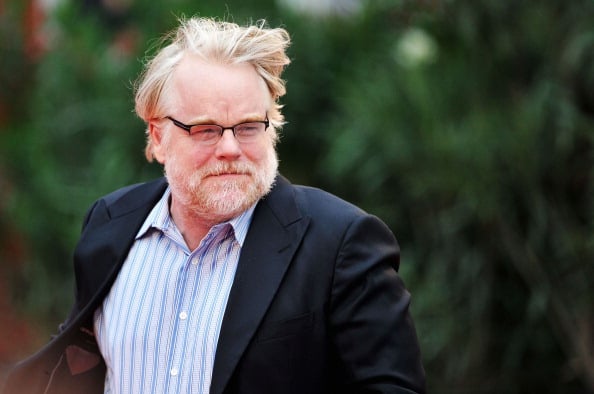 Hollywood has definitely seen better days, with all the sexual misconduct scandals that are current raging, something that has sort of muffled the sounds of a common theme in the history of the world of entertainment and fame. The list of entertainers and famous celebrities that died well before their time is definitely too long to recite, but names like Elvis Presley, Marilyn Monroe, River Phoenix, and Michael Jackson come to mind. It seems that some of most talented of our celebrities are the most troubled. And while many people seek fame, very few are emotionally and psychologically equipped to handle its inherent pressures.
It has been almost 4 years since the death of Phillip Seymour Hoffman, one of the most talented actors in Hollywood at the time of his death. His story, like that of Presley, Monroe, Jackson, and Phoenix, involves an inescapable encounter with ill-advised drug use. The need to self-medicate is powerful and more common than most people imagine. In some way, we all have self-medicated to numb the pain of some traumatic event in our lives, but with some of us it was not drugs, but sex, work, or thrill-seeking. With Hoffman, he hid his pain in the use of drugs, and just when the world thought he had defeated his demons, he was gone.
Recently, Mimi O'Donnell, the long-time partner of Hoffman, opened up about the devastating loss she has suffered in the death of the star. Mimi chose to express her feelings in what many are called a highly transparent and raw written essay, that has been published in Vogue Magazine. O'Donnell, who got her start in Tinseltown as a costume designer is now best known for her work as a director and producer, speaks very candidly about how Hoffman relapsed, which ultimately led to his death.
It is almost unfair to refer to O'Donnell has simply being Hoffman's partner. It sort of cheapens what they really shared. They had three beautiful children together. They also shared in the progressions of their careers in Hollywood where they met when she interviewed for a costuming gig on a film he was directing. So, what she shares in the article is extremely intimate and heartfelt.
O'Donnell made it clear that working with Hoffman on a professional level was a seamless encounter and it was a lot of fun.
As she recounts Hoffman's progression into a full-blown relapse, she vividly recalls the day he came to her and asked her what she thought of him beginning to drink again, something she immediately considered to be a red flag. She recalls that it began with him having one or two drinks with no obvious negative effects. However, she said that the moments she realized that drugs had reentered the equation, she confronted Phillip, who had gained access to prescription opioids.
The prescription opioid use eventually graduated to heroin use prompting O'Donnell to once again confront Hoffman. She said that she told him that he was going to die if he did not get help because that is what happens to heroin users. She admits to many nights filled with worry and every time he left the home, she wondered if that would be the last time that she would see him.
As you read O'Donnell's words in this article, you can't help but feel her pain. The drug use led to Hoffman isolating himself while shooting The Hunger Games in Atlanta. According to her account, once he returned home from shooting the film, he was dead within three days. According to O'Donnell, the anticipation of his death did not soften the blow at all. She was devastating and she is still trying to pick up the pieces for her and the children.
Note: Drug addiction is not a behavioral issue, it is a disease that requires expert medical attention. If you or a loved one is suffering from a drug addiction, please seek help immediately.