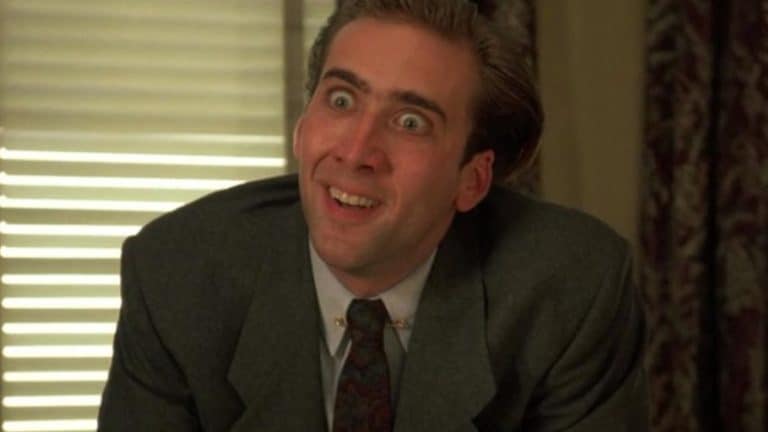 When a person needs extra money they tend to work harder or find something that can be a cash cow to get them through the hard times. That seems to be what Nicolas Cage is doing now, especially since he's going to be starring in a whopping 9 films that will be liberally spread over the landscape of 2017. That seems a wee bit crazy doesn't it? Well if you had Cage's financial problems you might not think so. Some people think they have problem with over-spending, but in Cage's case there's no doubt that he has a serious obsession with spending the money he gets faster than he can earn it. So really, he's just trying to break even it would seem and this is the best way to do it.
If you look at his expenditures you'll probably feel your eyes widen just as mine did when you figure out just where all of his money went. He initially blamed his account manager but when it's revealed just where the money went you can't help but lay all that blame at his feet. Two European castles, 15 estate homes throughout the world, a small fleet of cars, each one costing more than most people's homes, jewelry, exotic pets, a pyramid headstone for crying out loud.
Do you think Cage is a bit eccentric? He even bought the comic with the first appearance of Superman, but I'm not going to say for how much because I'm still trying to wrap my head around it. Millions for something made of paper and ink, oy. I used to be a huge comic book fan, but I never did get the idea of making them worth so much simply because they're collectibles.
All this goes to show however is that Cage is not only eccentric and unable to handle his own finances, but that he also was headed down a road to ruin by spending as much if not more than he made. In a span of fifteen years he made roughly $150 million dollars. Most of us would look at the number and claim that we'd be set for life, our kids would be set, their kids would be set, and so on and so forth. But Cage ran through it in a matter of a few years. YEARS, not decades, but years. That's why he's still working, and that's why he feels the need to do so many movies that will be coming out this year.
His days of big box office movies are just about over it seems, which means the humongous paydays would be as well. He's still a sound actor and knows how to steal the show, but as of late he's been doing a lot more movies that have gone straight to Netflix or DVD, or both. At this point in his life he's still trying to shake off the financial powerslam he received from the IRS and is attempting to get back to square one, whatever the means for him. He's already had to let go of several properties and has even sold off the coveted Action Comics with Superman's first appearance, but he still has yet to reach a balancing point that will make it feasible for him to take a break.
So until that happens expect to see a lot more of him.
Save