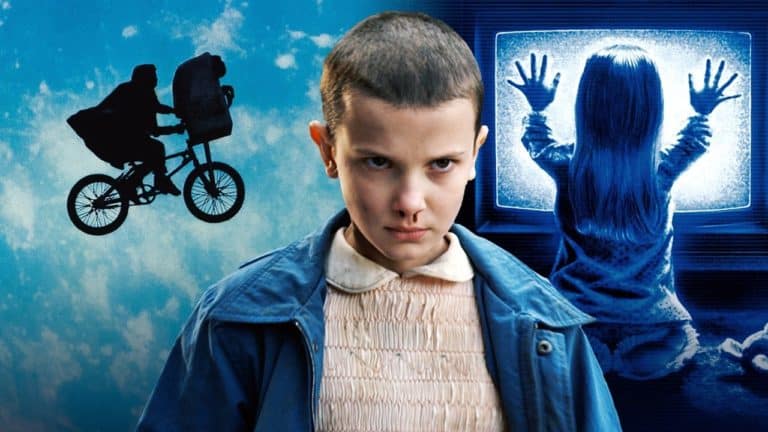 Even if your 'friends' don't seem to think it'd be cool to show up to Stranger Things-themed party, Mille Bobbie Brown responded and gave one kid a great bit of encouragement when his sister put the affair on Twitter. It'd be one thing to say that we've all had those moments when we plan a great party and no one shows, but likely as not there are a lot of people that haven't experienced this kind of heart-wrenching disappointment. When Ayen Alambat's brother was stood up by his friends for his birthday party she wasn't having it and decided to put them all on blast, adding pictures of the awesome decorations and lengths that had been taken to make sure that this was an awesome and unforgettable party.
It was made even better however when Millie Bobbie Brown got in on it and stated that the decorations looked absolutely great and that she would have loved an invite. That alone would have made many people's day just to read on Twitter. Even Shannon Purser, aka Barb, chimed in by saying how great everything looked and that Barb would have absolutely been there. How awesome is that? Forget the friends that didn't have manners enough to even call and cancel, these tweets and others from those that saw the posts were so great that it's for certain that the young man had a great experience thanks to the support of the actual cast of his favorite show. Can you even put a price on something like that?
Stars are constantly busy and nearly always deemed as unreachable by some, but the mere fact that Brown reached out like this proves that some of them do take into account just how much their performances affect their fans. This birthday boy is an avid fan of Stranger Things and his sister obviously cares a great deal about him. The kind of friends that would simply bail on a party, let alone a party that's themed like Stranger Things, are probably the kind you can do without if they can't step up to the plate and enjoy something that their friend happens to like. Even if you're not into something your friend is the idea is that by being friends you at least show up to their party and show some enthusiasm just because they ARE YOUR FRIEND. Whether it's the age group or something else these 'friends' are better off never having come since the effect likely would have been wasted on them.
One can only hope that family and those that cared about the kid showed up since otherwise it would be kind of a dismal affair. But quite honestly just looking at the decorations any fan of the show might have been a little impressed with how much his family put into the whole thing. And come on, who wouldn't want to sample a drink labeled 'Demogorgon's blood"? That seems like something that just couldn't be passed up on. I know I would have gladly accepted an invite.