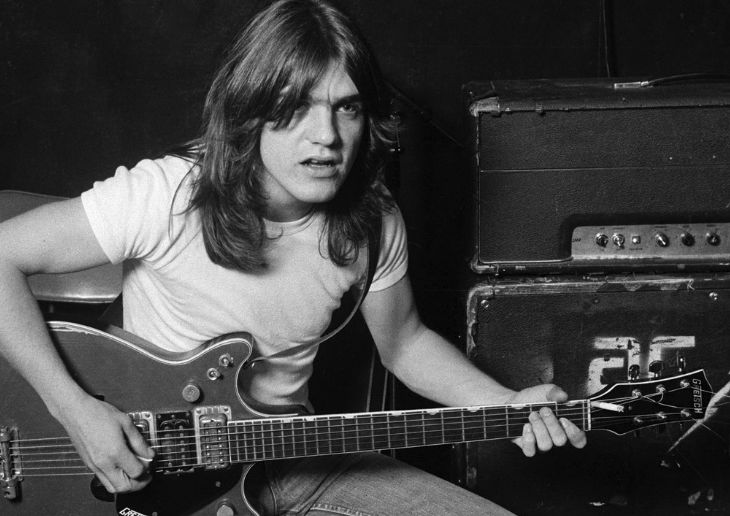 On November 18, Malcolm Young died at the age of 64. For some time now, he had been struggling with dementia, which was what had forced him into retirement in 2014. As a result, he was admitted to a nursing home where he could receive constant care, which if the reports at the time are to be believed, was necessary because he was suffering a complete loss of short-term memory. Regardless, Malcolm Young's passing is a serious blow for fans of music as well as fans of rock music in particular because of the impact that he has made over the course of his career.
Who Was Malcolm Young?
For those who are unfamiliar with his name, Malcolm Young was one of the two founding members of AC/DC, which is one of the most famous rock and roll bands on the planet. In brief, he and his brother Angus Young founded AC/DC in 1973, following in the footsteps of their elder brother George Young who had achieved a measure of international success through his band called the Easybeats. The two brothers chose to name the resulting band after the initials that they saw on their sister's sewing machine, which they considered to be an excellent way of representing the raw energy bound up in their performances.
Since Malcolm and Angus Young were the two founding members of AC/DC, it should come as no surprise to learn that both of them have been with the band since 1973, with the exception of a short period of time in 1988 when Malcolm decided to step aside so that he could bring his drinking under control. Although a lot of people will know Malcolm best for his role as a rhythm guitarist for four decades, it is important to note that he was one of the major creative forces that enabled AC/DC to attain its incredible success.
For proof, look no further than the fact that he and his brother have been credited as co-writers on all of the songs recorded by AC/DC until Malcolm had to retire in 2014, meaning it is no exaggeration to say that he has had a critical role in coming up with numerous rock and roll anthems such as "Highway to Hell," "You Shook Me All Night Long," and "Thunderstruck." Furthermore, it should be noted that Angus has stated that Malcolm's influence will continue to be heard in AC/DC's new music because their long collaboration has produced a great deal of notes, sources of inspiration, and other unfinished material. Summed up, Malcolm was a true pioneer of rock and roll music, whose works have been much beloved by generation after generation of rock fans.
As for AC/DC, it will continue to perform with Angus Young and Axl Rose of Guns N' Roses fame at the head. Meanwhile, it is interesting to note that the Young brothers' nephew Stevie Young has stepped in for Malcolm since he was forced to retire in 2014, which is something that Stevie did in 1988 as well when Malcolm went to rehab. As a result, while Malcolm has passed away, the band that he co-founded will continue to play for the fans who loved him.