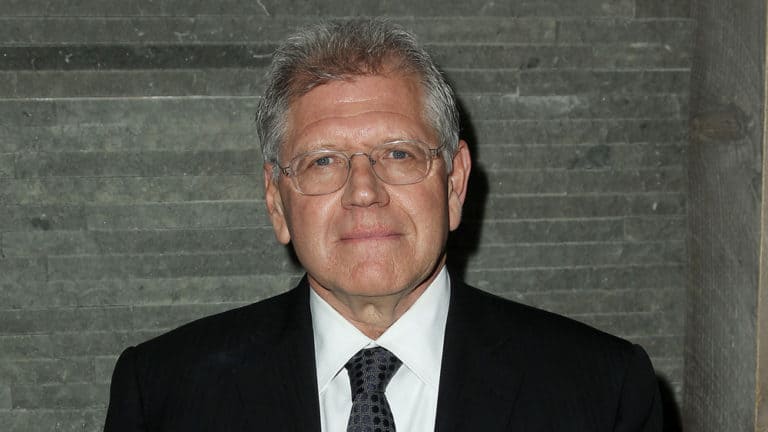 When you think of Director Robert Zemeckis, here is the short list of his best known works: Allied, Flight, The Polar Express, Contact, Forrest Gump, Who Framed Roger Rabbit, Back to the Future, Romancing the Stone, Used Cars
Now here is the corresponding list of leading men/women: Brad Pitt, Denzel Washington, Tom Hanks, Jodie Foster, Tom Hanks, Christopher Lloyd, Michael J. Fox, Michael Douglas-Kathleen Turner, Kurt Russell.
Comparing the successes, the question is whether Zemeckis has earned his reputation from being a great director, picking the best of the A-list Hollywood stars, or a combination of both. The new Steel Soldiers project that will done in collaboration with Alibaba Pictures will be a test to see if he really has the same directorial skills that led him to so many of the iconic movies that audiences still watch today.
Steel Soldiers is rumored to be going into newly explored territory, creating a movie that will be broadcast on a number of platforms, including virtual reality. This poses new challenges for Zemeckis, especially when you consider the last sci-fi movie he took on was Contact almost 20 years ago. His best work has been in immersing viewers in the main character (Forrest Gump, Flight) instead of the broader battlefield venue that will be required of Steel Soldiers.
The basic storyline behind the upcoming movie is a disgraced Special Forces officer training a team of android soldiers and turning them into elite military officers. The objective is to lead the droids on a mission to rescue their creator. The movie is definitely high tech, and futuristic. Zemeckis has the experience with dealing with futuristic themes (Contact, Back to the Future) but it has been a while so whether he has kept up with the changes in technology over the last decade or so will be seen in short order.
Humans and Androids will be fighting side-by-side in the movie, which is a twist to many in the android sci-fi genre (see the Terminator franchise). While Zemeckis' casting of A-list stars is commendable, that alone is not likely to carry Steel Soldiers to success on any platform. The droids will have to be just as good as the lead actor, and the action will have to be upbeat to keep modern viewers' attention.
Ken Kaufman who wrote the screenplay for Space Cowboys will be involved with the project, so while many are foreseeing a dark and somewhat foreboding movie, we can expect a certain amount of levity to it all, though not at the expense of intensity or drama. STX Entertainment is partnering with Alibaba Pictures to take maximum advantage of the cutting edge sci-fi producing technology available. Partnering with a Chinese company is not new for STX, so there is an expected degree of production stability from that perspective.
There are a lot of questions that loom before the project actually gets underway. While the current headline is that Zemeckis will be directing as well as producing, his role is not cemented just yet. Another is that while STX and Alibaba are firmly committed, there is no conclusion yet as to whether it will be marketed as an American film or co-produced by China and the United States. If the latter is true, China will have to have considerably more creative input than it currently has in the final result but the benefit for that involvement will be more revenue from the movie being redirected into the hands of Alibaba/China.
It looks like STX and Alibaba may be committed to a future franchise that will stop with the human versus robot conflicts and move towards a more cooperative world that mimics real world cyber conflicts – one AI robot trying to stop another. If Zemeckis can pull it off (provided he chooses to direct) then we will know he is back – for the near future.