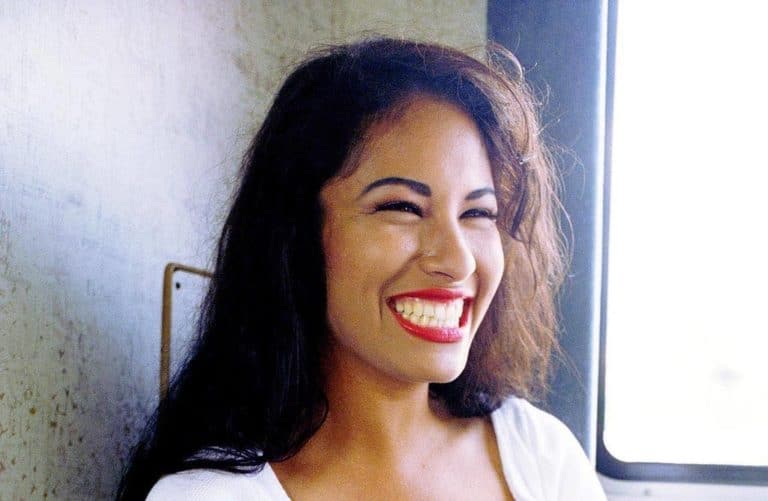 Nobody has impacted on the Latin-American genre of music in quite the way that Selena Quintanilla did. Fans of the singer, most commonly referred to simply as Selena, have always known that she was a superstar. Now, Hollywood is also recognizing her achievements by giving her a star on the town's famous 'Walk of Fame'.
Selena was not just a talented singer and songwriter, she was also a model, an actress, a fashion designer, and a spokesperson. She became one of the most successful Mexican-American entertainers of all-time and her contribution to music earned her the title of the 'Queen of Tejano Music'. She was also the top-selling Latin artist of the 1990s.
She launched her career in the music industry in 1980 while she was part of a band called Selena y Los Dinos. Other members of the group were her older siblings, Suzette and A.B. She started performing as a solo artist in 1982. During her career, she released five studio albums. Some of her best-known songs include 'Como La Flor' and 'Bidi Bidi Bom Bom'.
Tragically, Selena Quintanilla was murdered on March 31, 1995. She died from a gunshot wound after Yolande Salvidar, a manager of Selena's boutiques and the president of her fan club, first embezzled money from the singer and then fatally shot her in the shoulder.
In memory of this talented woman, there will now be a star on the Walk of Fame in recognition of her talents. It will be the 2,622nd star at the famous landmark. On behalf of the singer, her sister Suzette will accept the star during a ceremony which will be held at 6:30 pm on Friday, November 3. 2017. The position of the star is in front of the Capitol Records building. This is significant because Selena's first studio album was released with Capitol EMI.
It had already been revealed that Selena was on the list for a star in the class of 2017. However, the date of the ceremony has only just been announced. Ana Martinez, the producer for the Walk of Fame ceremonies, has said that they were being asked on a daily basis to dedicate a star to Selena, so fans have finally got what they want and can rejoice that their favorite singer has this dedication. As Selena had so many fans, it is likely that the announcement of the ceremony will create a frenzy. It is a well-deserved honor as Selena has fans from every corner of the globe.
Another celebrity who is on the list to receive a star this year is the actress Eva Longoria. She will be attending the ceremony along with the mayor of Los Angeles and the Hollywood chamber president. Longoria has an affinity to Selena as both stars grew up in Corpus Christi, Texas.
This is not the first honor awarded to the singer following her death. There is a waxwork of Selena in a Madame Tussaud wax museum and there has also been a film about her life which starred Jennifer Lopez. If you are a fan of Selena and want to watch the ceremony but cannot attend in person, it is being streamed live on the Walk of Fame website.