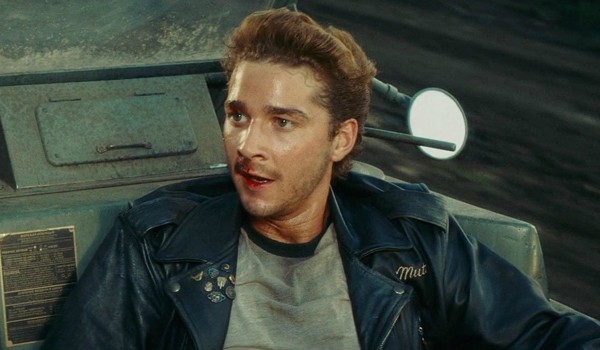 It's not as insane or eccentric as it sounds when you hear that Shia LaBeouf will be playing the role of his father in a movie called Honey Boy which is in fact a movie about himself. It might seem a little egocentric, but maybe it's more of a look into his life to figure out why turned out the way he did. You've got to remember that LaBeouf started falling apart a couple of years ago and kind of disappeared for a bit following an arrest in Savannah, Georgia. No one wanted to deal with him or hear from him for a while and the critics and fans were up in arms against him for one slight after another.
But perhaps the oddities are about to be explained. It won't make up for his continuous casting in the Transformer movies that people have been crowing about for years now but it might very well give more insight than anything else to date. Honey boy was apparently his nickname growing up, though there's no real reason that's been given for this yet. Needless to say it could all be explained in the movie. There's no set date for a release just yet, nor is there any information on the production or when it's going to start. Right now it seems to be an idea and possibly a working screenplay at best. The last movie that LaBeouf showed up in was a film about John McEnroe in which he played the role of the famous tennis player. Aside from that he's done a few things throughout the years that have gained him attention, but not always the best kind.
Since his time as a child star LaBeouf has been kind of an odd character since he can be the kind of person in a movie that you can either relate to or you can't. It's when he started getting a little older that his eccentricities and tendency to overact started making themselves known. For instance his continual need to yell, scream, and expound in the Transformers movies got a little bit out of control, though Michael Bay let it continue. Perhaps he thought that he could edit it down somehow, but in the end it really just came out as LaBeouf looking kind of like an overexcited puppy dog barking at whoever was the subject of his interest at that moment. Another movie in which he seemed very overplayed was Indiana Jones and the Kingdom of the Crystal Skull. As Mutt he was somehow less likable than he was in Transformers, maybe because he acted like a greaser but could somehow fence, swing on vines like Tarzan, and was just an all-around jack of all trades. It kind of makes sense since he's Indy's son, but still it was a little too over the top.
His films since then have been kind of odd and his course, in acting, has been kind of all over the place. He could be great again if he would calm down, so perhaps this movie will be his return to something that people can get behind.