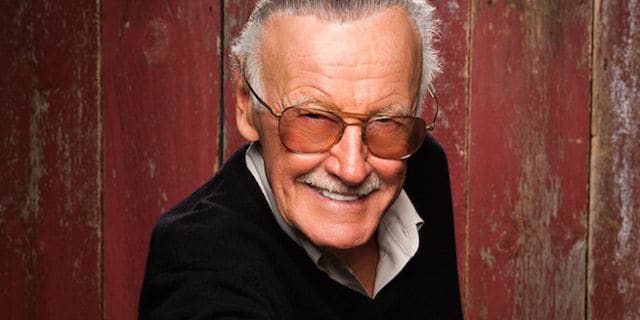 The hits keep coming for Stan Lee as the 95-year old face of Marvel has been hit anew with more sexual misconduct allegations. It's sad really since so many want to believe in this guy after he's been bilked out of his fortune by his caretakers and daughter no less, and then accused, falsely as it's been found, of sexual misconduct by those looking for an easy payday. Add into the mix the fact that someone managed to forge a form that allowed his blood to be drawn and then sold to someone so that it could be mixed in an ink solution and used to pen his autograph on several comics, and this guy is having a REALLY bad year so far.
But following this latest accusation it's kind of hard to know just where to stand since the woman making the allegation has said that Lee touched himself in a lewd manner during a massage she was giving him. Lo and behold however she returned the next day after receiving an apology, only to have Lee try to move her foot to his genitals, which ended the massage right there and prompted her to make an accusation over it. Now apparently no one was there beyond Lee and the masseuse, so it's hard to know if both sides are being given accurately, especially since Lee's legal team hasn't responded yet. On one side it sounds like Lee is attempting to be a dirty old man and get a few gropes in, which would unfortunately lend more credence to the allegations that were made much earlier about him groping his caretakers and those looking after him. On the other hand though the masseuse could be trying to pick the bones of a man that's worth a great deal but has already been pecked at repeatedly by those that seem to see an easy target.
Right now the troubles for Lee don't seem to have an end since things keep popping up that he has to contend with and people are seeming to see fit to accuse him of something that he may or may not be guilty of. Being 95 doesn't excuse anyone from misconduct, but despite the accusations there's been no physical proof of the misconduct as of yet. There are no bruises that have been reported, no cuts, no sign of force that might have been telling had Lee gotten physical. So far it doesn't seem like the masseuse is asking for any compensation, but had she done so immediately then it's possible that public opinion would have swayed against her rather quickly. The other point however is that she came forward with it without waiting for years on end to do so, which could mean that the trend of MeToo and other such movements is finally giving women the courage they need to take control of a situation, so long as it's real and not fabricated to make headlines.
Again, it's hard to know where to stand on this, but one thing is certain, Mr. Lee is really not having a good 2018.