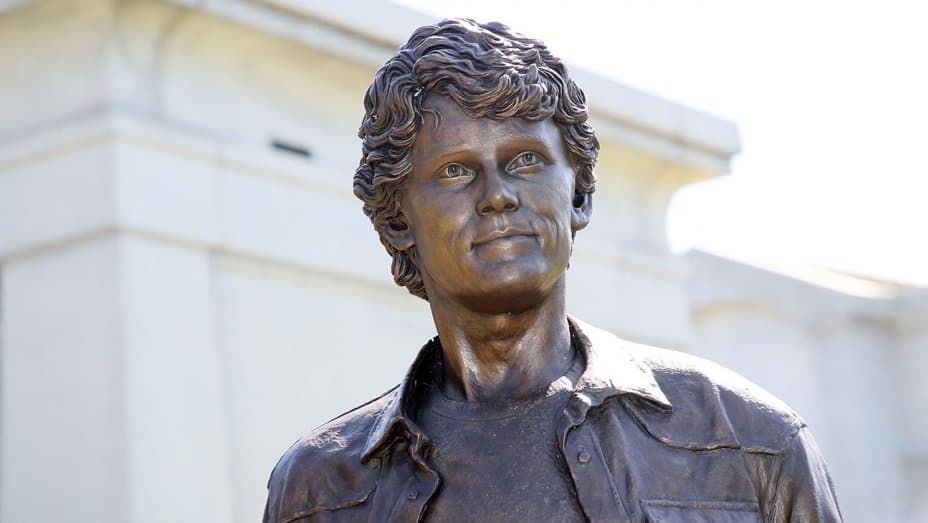 Anton Yelchin was an American actor who was born in Saint Petersburg when it was still Leningrad under the Soviet Union. His parents were a pair of figure skaters who had placed high enough in the national competition to go to the 1972 Winter Olympics but were not granted permission to do so for reasons that are were never made known to them. Whatever the case, Yelchin's parents brought him with them when they were accepted as refugees in the United States in 1989, where they continued to work in the field of figure skating.
Yelchin was never that good at figure skating. Instead, he possessed a penchant for acting, with the result that he started appearing in both movies and TV shows when he was still a teenager. In time, this lead to him playing the lead roles in movies such as Alpha Dog and Charlie Bartlett. However, a lot of people will recognize him best because of his performance as Kyle Reese in Terminator Salvation as well as Pavel Chekov in not one, not two, but three of the new Star Trek movies.
Tragically, Yelchin's life was cut short because of an unexpected accident in his own garage. What happened was that Yelchin had exited his car while it was on an incline, which would have been fine under other circumstances but turned out to be a serious problem in this case because the make and model had just been recalled because of transmission errors that could result in unintended rolling. As a result, he was crushed between his car and a brick pillar, where he was later found by his friends.
How Was Anton Yelchin Honored?
There have been a number of things done to honor Yelchin's life in the wake of his unfortunate death. For example, a number of movies such as Porto, Rememory, and We Don't Belong Here were dedicated to his memory. Likewise, Star Trek Beyond was dedicated to his memory as well, while the people behind the Star Trek franchise announced that his character would not be recast in further Star Trek movies.
Recently, there was a ceremony held to honor Yelchin's memory at the Garden of Legends in the Hollywood Forever Cemetery in the city of Los Angeles. There, a bronze statue of the actor was unveiled, while a mural of him created by fans attending a Star Trek convention was put on display as well. A wide range of people showed up to pay their respects at the ceremony, with examples ranging from Yelchin's parents to the director J.J. Abrams as well as some of Yelchin's co-stars in the Star Trek movies, who spoke about Yelchin's life. Other people included other actors and directors, with a particularly well-known example being Jennifer Lawrence. Summed up, the ceremony spoke volumes about the high regard in which people held Yelchin as well as the extent of their emotions in regards to what happened.
For those who are curious, Yelchin's statue can now be seen in the Hollywood Forever Cemetary by those who want to pay their respects. There, it will stand alongside other monuments to other figures of note in Hollywood's history, serving to ensure that their names will be remembered.