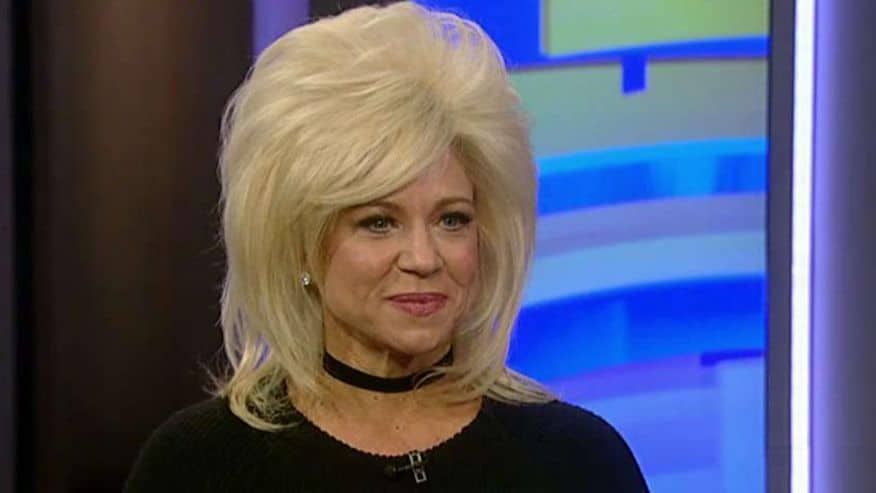 Fans have enjoyed watching Theresa Caputo in her series "Long Island Medium," as she randomly assigns readings to people she meets on the street. Whether Caputo is eating lunch at a diner, or shopping for a new outfit, she has an unusual gift that compels her to reach out to total strangers and pass along messages sent by deceased friends and loved ones. News has just arrived that the popular reality star has split from her husband of 28 years and here is what we know so far.
The couple made the announcement together
Larry and Theresa Caputo issued a joint statement on Monday. This comes as a shock to many viewers who are fans of the show. The pair has been together through good times and through bad times. Larry has appeared on multiple occasions on Theresa's reality series. There seemed to be a strong connection between the two of them, filled with mutual respect and genuine caring. While none of these assumptions are being disputed by either Larry or Theresa, it is obvious that something went terribly wrong in their relationship.
Love and support continues
The couple has made the decision to pursue a legal separation after being married for 28 years. They were careful to add that their love for one another will always exist and they will continue to support one another as well as provide joint support for their two children who are in their early twenties.
What happened to the Caputos?
Theresa shared that she and Larry had been having issues in the marriage. She indicated that their relationship had changed in the time that has passed after the last season of "Long Island Medium." Theresa further explained that she herself does not understand how things reached the point that they're at now. She has been very clear about the fact that the marriage is over and gave no further explanation. She asked that everyone respect she and her family's privacy at this time.
Amicable parting?
Neither of the Caputos have given a reason for the split other than to say that the relationship has changed. There has been no further elaboration to the public. There has been no public show of anger or blame assignment. While gossip mongers may search for a party to villainize, it's entirely possible that the Caputos have just hit a very rough patch in their lives, as many couples do, and decided that it was better to go their separate ways. Sometimes things just happen and it doesn't necessarily mean that there is a bad guy or a victim involved.
Fans of the show and of Theresa, and Larry are saddened that the once dynamic couple have run up against a wall in their journey together. While we all wish them the very best, we're compelled to honor Theresa's request to respect their privacy. In the meantime, Theresa is touring the country this winter and she has a heavy schedule that keeps her busy with her career. She appears to simply be moving on with life in wake of the recent changes in her family life.