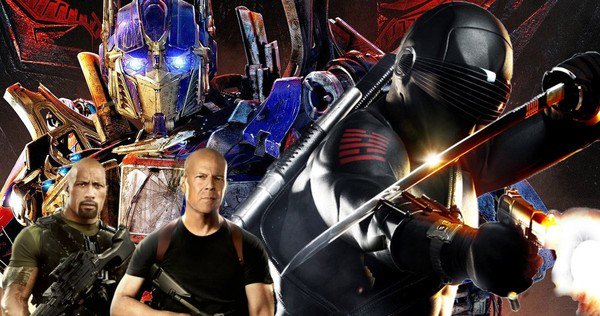 Recently, Hasbro and Paramount signed a pact ensuring that their profitable partnership will be continuing throughout the near future. To be exact, the pact between the two companies will see them cooperating on the production and distribution of not just movies based on Hasbro properties but also both animated movies and TV shows based on the same for a period of five years. Something that should come as welcome news to those who regard Hasbro properties with fondness for whatever reason.
With that said, the pact between Hasbro and Paramount is not much of a surprise. After all, the two companies have maintained a profitable partnership for years and years, as shown by the continuing commercial success of the Transformers movies in spite of continuing critical condemnation. As a result, they have no real reason not to continue their relationship, particularly since Hasbro has a lot of other properties that can be minded for movie material. Some people might have expected Hasbro to take a more independent course of action ever since the creation of Allspark Pictures, but it has been clear since the start that said unit was intended for the co-financing as much as the self-financing of projects based on Hasbro properties.
What Does the Continuing Partnership Mean for Movie Goers?
Regardless, not much information has been released about the exact terms of the pact between Hasbro and Paramount, though it is somewhat interesting to note that it has been stated that the exact extent of the partnership between the two companies will see variations from project to project. As a result, the more exciting piece of news might be the report that the two companies are looking to make more Transformers movies as well as more G.I. Joe movies.
Granted, this won't be news to people who have been paying attention to the Transformers franchise. After all, while Transformers: The Last Knight came out in 2017, a spin-off of the franchise called Bumblebee is expected to come out in 2018. Unsurprisingly, said movie will be centered around the titular character, though it should be noted that it will be directed by Travis Knight and produced by Michael Bay as a prequel to the first modern Transformers movie in 2007.
Besides Bumblebee, there has been a fair amount of discussion regarding other potential installments in the Transformers franchise as well. For example, there is mention of an animated movie that will be focused on the origins of the Transformers on Cybertron, which is in addition to the mention of various ideas that have been pitched for other Transformers movies as well. In particular, people who remember Beast Wars with fondness might be interested to know that the idea has come up, though it remains to be seen whether said idea will ever actually make it onto the movie screen.
With that said, the more interesting ideas are those concerning a crossover between the Transformers franchise and other Hasbro properties, which is something that has swung between being plausible and being not so plausible over time. Some of the suggestions have sounded plausible, as shown by the idea of a crossover between the Transformers and G.I. Joe. In contrast, others have been a bit stranger, as shown by the idea of a crossover between those two properties as well as Jem and the Holograms, which received a movie in 2015. As more movies based on more Hasbro properties get made, it will be interesting to see what happens to those crossover plans, assuming that they ever bear fruit.