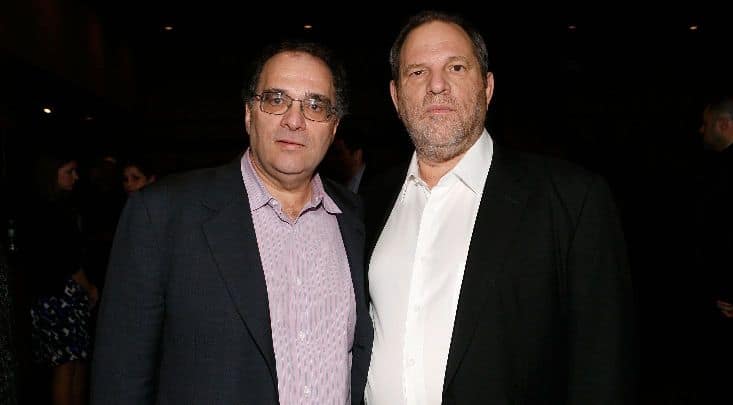 The Weinstein Company is what is called a mini-major film studio, which is to say, a film studio that is big enough to compete head to head with the major film studios but still much smaller in size. As a result, it should come as no surprise to learn that it has been involved with a wide range of movies ever since it was founded in 2005 by Harvey and Robert Weinstein, which was following their departure from their previous film studio Miramax. Unsurprisingly, the news that has come out about what Harvey Weinstein has been doing for years and years has had a serious impact on the Weinstein Company as a whole.
How Has the News Impacted the Weinstein Company?
For starters, five out of the nine members of the Weinstein Company's Board of Directors have resigned so far. The first three resignations happened on October 6, which was one day following the initial report in The New York Times. These resignations were followed by a fourth resignation on October 7, which in turn, were followed by a fifth resignation on October 12. This last resignation was particularly noteworthy because the board member was actually one of the four people who had signed a statement supporting Weinstein, which suggests a change of heart happened at some point for whatever reason.
As for Weinstein himself, the remaining members of the Board of Directors fired him on October 8, which was followed by an announcement that his name would be removed from the film studio's upcoming releases. However, he was far from being the sole member of the film studio to have been fired, as shown by a number of firings in its HR department, which is rather unsurprising considering what it had permitted to happen through its neglect. Furthermore, a number of the film studio's other executives are under fire as well, which supports speculation that a lot of them are looking for a way out of what looks a lot like a sinking ship.
Finance-wise, the Weinstein Company is in poor shape. After all, it had come close to bankruptcy in 2010, which it had managed to avoid by exchanging 200 films in its library for $450 million in debt forgiveness. Furthermore, none of its upcoming releases are guaranteed to produce enough revenues to provide much confidence in its finances, while its future prospects are looking rather bleak because its former partners have been less than enthusiastic about maintaining their relationships. Finally, the Weinstein Company's reputation is in complete tatters, so much so that the Board of Directors has outright mentioned looking into a name change.
What Will Happen to the Weinstein Company Now?
Summed up, the Weinstein Company is in serious trouble, so much so that it is now negotiating with Colony Capital about selling its assets in order to remain afloat. However, there is no guarantee that Colony Capital will agree to a deal within the three weeks that have been allotted to it, which could be why that there are reports that the Weinstein Company is actually looking into a deal with other interested parties. Simply put, there is a chance that the Weinstein Company will survive, but at the moment, its prospects in both the short run and the long run are not looking good.