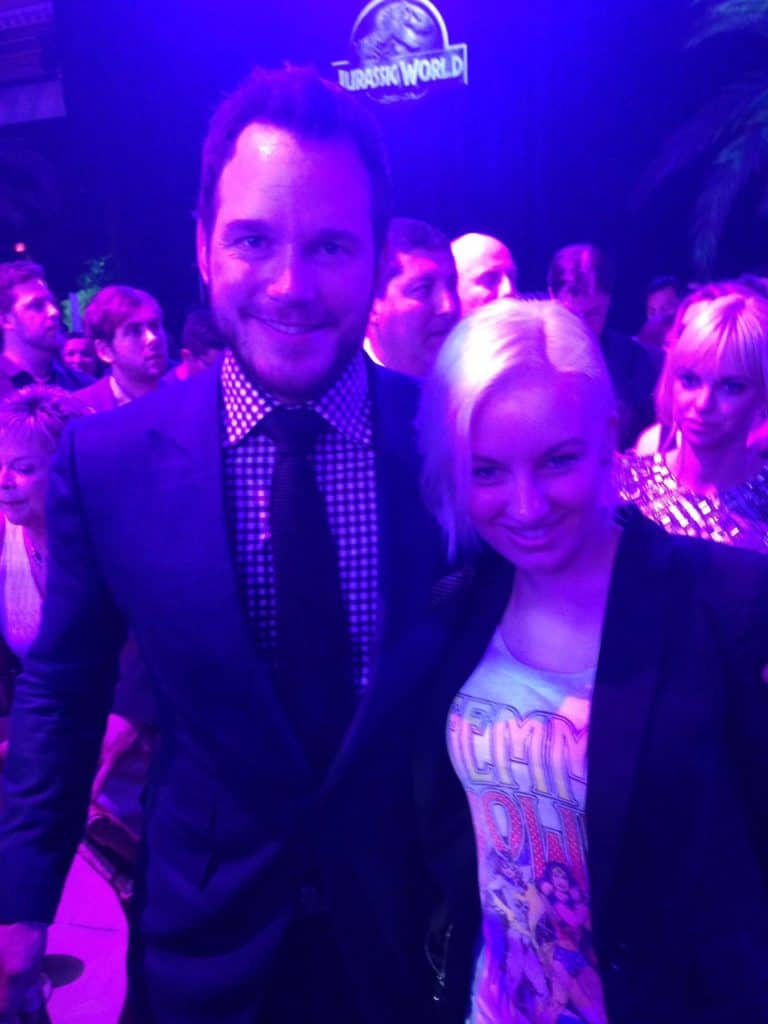 When you're the wife of chubby "Andy Dwyer" Chris Pratt you're probably thinking to yourself, "yeah it's fun that he's getting famous but I have absolutely nothing to worry about."  However, when Andy Dwyer all of a sudden gets completely ripped, turns into Starlord, and takes Hollywood by storm and never looks back?  That's a different story.   Chris Pratt is easily one of the biggest names in Hollywood right now so it's natural that everyone on the planet wants to meet this guy, including adoring fans who happen to be female.
And it's not like Pratt's wife Anna Faris doesn't have a great career in her own right.  And it's not like the two don't have an excellent relationship (or at least appear to publicly).  However, once in a while there's nothing wrong with being a little jealous.  It just sucks when that jealous moment is caught on camera.
The photo you see above was shared to Reddit and the caption of it reads "My wife met Chris Pratt…..And Anna Faris didn't approve."  Do we have a clue what the context of Anna's face is in this photo?  Of course not.  Does it matter?  Not even remotely.  This picture is awesome.