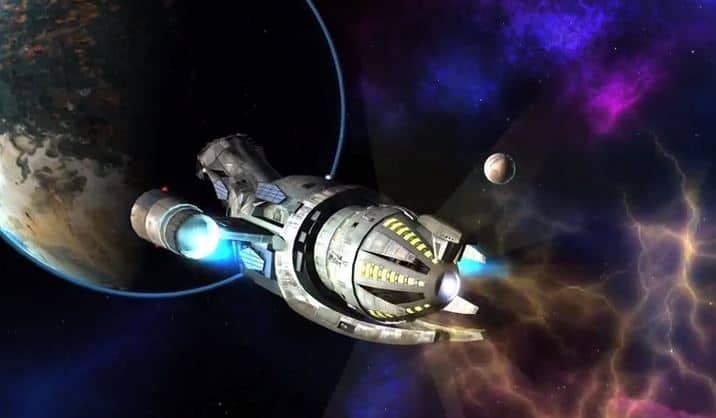 Another reason to love Comic-Con: the amazing and exciting news that keeps pouring in from the the event daily. It's just been announced that the entire Firefly cast will be reunited and reprise their roles in the new Firefly Online game.
Alan Tudyk, who played Serenity's pilot Wash in the original series, will be returning as well to voice multiple roles. Tudyk, since Firefly, has done quite a bit of voice work, most notably in the Disney films Wreck-It Ralph and Frozen. Michael Fairman will also be making an appearance in the new game, reprising  his role as crime lord Niska.
In the game, players will be able to find themselves their own crew, land a job, and even fly their own ship. Essentially, Browncoats will be able to live out their favorite television, their most epic sci-fi fantasies, through their video game counterparts and have the opportunity to hang out with Mal, Zoe, Inara, Kaylee, and the rest of the Serenity gang.
Firefly Online: Bringing Back The Verse was developed by Sparklpug games, in partnership with Quantum Mechanix and Fox Digital Entertainment. The game will be available on PC, Mac, iOS, and Android.
The first public demo of the RPG was shown during Comic-Con yesterday, and a trailer for Firefly Online was also released. Check it out below and get excited fellow Browncoats! This means that we are one step closer to the show itself returning some shape or form. Now when that happens, it will, unquestionably, be the best news to ever be released at Comic-Con.
[youtube http://www.youtube.com/watch?v=8y98otfH9X8]
Photo via YouTube