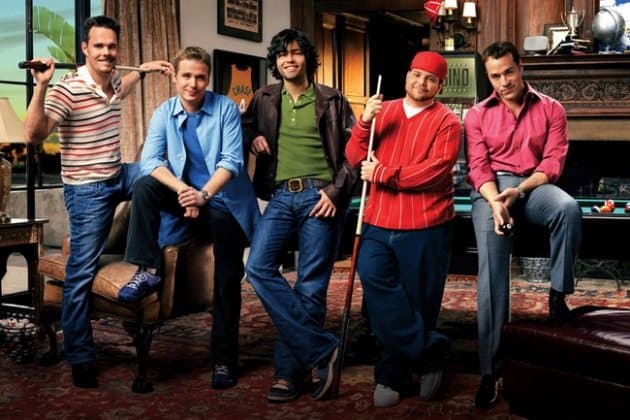 There's always talk about dead shows getting their shot at a feature film adaptation, but it almost never pans out. It happened with Firefly, it's going to happen with Arrested Development, but what about that 24 movie? Deadwood? Rome? Yeah, I didn't think so.
But one movie IS moving forward, based on a show that lived LONG past its prime if you ask me. That would be the long rumored Entourage film which is now finally getting a green light from Warner Bros.
In case you didn't see the finale a few years back, the show went completely crazy near the end, changing its character's cores on a dime. Ari quit his job in the business to spend time with his family. Vince married Alice Eve, playing a woman he met the previous episode. It was enough to make even the fans that stuck around until the end shake their heads in disgust.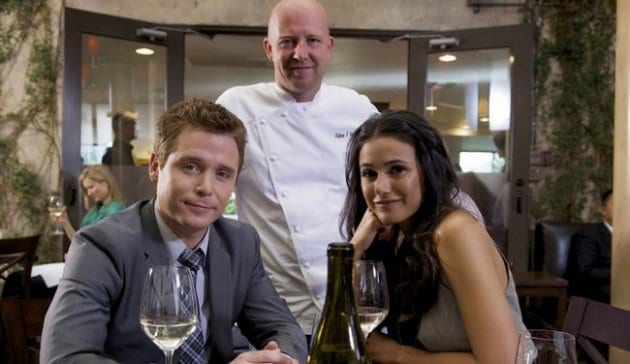 Oh, and these two are together.
That begs the question, what the hell would an Entourage movie look like? Even before everything went to hell at the end and it was rumored, I didn't understand what it would be like. Entourage worked in early seasons as a tight, well scripted, rather funny comedy that was no more than 22 minutes.
By the end, most of the 22 minutes were filler, and we were lucky if a joke or two made us laugh at all. But hey, there were boobs. Sometimes.
As for a movie, they'd really have to go to the drawing board and come back with a truly GREAT idea for this to be at all worthwhile. And seeing as how they completely ran out of ideas by the end of the show, I'm wondering what the hell they're going to do for a film.
Entourage is usually about taking weeks to set up deals involving movies for Vince. But how do you cram that into a very, very short movie, in addition to dealing with the subplots of all the other characters?
Ari should just have a movie to himself.
And since this is Entourage, you know that 30% of the film will probably be devoted to wrangling as many celebrity cameos as humanly possible. Oh my god is that Lebron James and Justin Bieber! Extras, this is not.
On the other hand, if handled correctly, this could be something of a redemption for a show that nearly everyone agreed ended pretty terribly. Perhaps they didn't fashion a more cohesive ending because they assumed they would be doing a movie, and the drastic last minute changes were in place to set an idea up they already had.
I'm curious to see how this develops and if it's actually going to see the light of day. And in terms of cast availability, have you seen almost ANY of the cast in anything major since the show ended? Because I haven't.
Any fans out there believe this is going to be great? Any who think it's the worst idea ever?