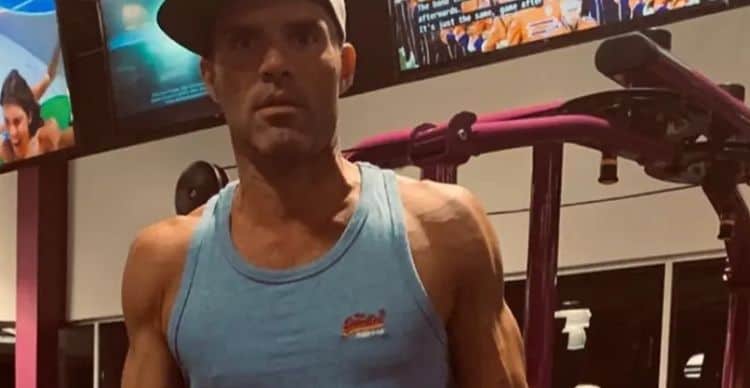 Fans of the Big Brother series are always excited when they find out who is coming into the house and what they have to bring to the table. This is one of those times fans are extra excited as they get to see someone they love come to the house. His name is Enzo Palumbo, and he's been a fan favorite from the start. Whether you love him, dislike him, or feel completely ambivalent towards him, he's someone you want to get to know more about. He's a major contender, and he's someone everyone is curious about.
1. He's From Jersey
He's a man from Jersey, and he's proud of it. He's been there most of his life, and he's still there. He lives there with his family and near his friends in Bayonne, and he is very proud of where he is from. It's fun to know that he was born and raised there, and he still lives there. That's uncommon.
2. He's Got a Boring Job
Well, we don't know if it's boring to him, but it sounds like one of those jobs in line with being a CPA. He's an insurance adjuster, and that doesn't sound like something that's overly exciting. However, we will readily admit we know nothing about the industry, so it might be captivating.
3. He's Funny
So he says, anyway. We believe him. He says he is a funny guy, a cool guy, and that he's an obnoxious guy. We like that he is honest about his personality traits rather than just being all about the good things. He admits his obnoxious behavior is present, and we feel good that he's recognizing that about himself and ready to own it. That's always a positive personality trait.
4. He's A Dad
When he's in the Big Brother house, there is one thing that he misses more than anything about outside life. That would be his beautiful kids. He loves being a father. He has a great relationship with his little ones, and he's proud of them to the fullest extent possible.
5. He's Got Fun Talents
Everyone has a talent, whether they know it or not. Enzo Palumbo knows he has some talents, and he is ready to talk about them. Did you know, for instance, that is a former boxer? That's not easy. He's also someone who can rap. Again, that's not a talent that many people have.
6. He Loves Motorcycles
He loves them. He has one. He rides. He's a motorcycle fan, and we just hope that he is an advocate for wearing a helmet and not doing that thing where he drives between two cars that are next to one another on a four-lane road. That's a pet peeve. It's hard to watch for motorcycles when motorcycles don't watch for cars, you know?
7. He's Bilingual
We've mentioned this before when sharing things about other people, but we are so impressed by those who can speak more than one language. It's hard enough to remember all the words in one language. Well, before coffee, after a long day, in the middle of the day, and sometimes when you're just distracted…it's hard. Don't even get us started on all the text lingo. However, Enzo Palumbo is a man who also speaks Italian.
8. He's Divorced
While his marriage did not last, he and his ex-wife have two kids together. They share custody of their two children, Gia and Nico. They live with their mother, visit their father, and they appreciate their ability to co-parent their children. Nothing is more important than the wellbeing of little ones, and we appreciate their ability to work together for the sake of their children.
9. He Likes to Work Out
We love someone who likes to take care of themselves. Everyone should focus on their health and put healthy food in their bodies while getting plenty of physical activity. It makes you feel so good about yourself. Enzo is a man who enjoys being active, and it shows. He likes to jog, work out, play sports and ride bikes with his kids. We love that he keeps it a family activity.
10. He's a Friendly Guy
He's been known in the Big Brother house for some time, and one of the things that people know most about him is that he is a fair player. He's friendly and he just gets along with everyone. He leaves politics out of things, and he's just there to have fun, play, and win in a way that works for him. Will he bring the same thought process back to the game?