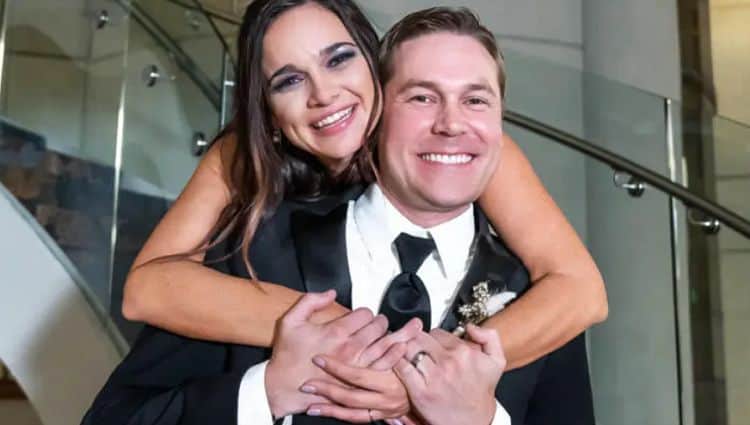 Even though love is one thing that most people are looking for, it still manages to be one of the most difficult things to find. As a result, lots of people are willing to get creative in order to give themselves a chance at romance. For Erik Lake, that meant signing up to be a cast member on the popular TV show, Married at First Sight. As part of the show, he agreed to marry a complete stranger. While the decision was certainly risks, Erik remained hopeful and he was very happy when he saw his bride coming down the aisle. But will initial attraction be enough to outweigh some very serious differences? Only time will tell. Here are 10 things you didn't know about Erik Lake from Married at First Sight.
1. He Isn't Originally From Georgia
Since the whole goal of Married at First Sight is to focus on the couples and their journey, we don't typically get a chance to learn too much about them outside of their relationship. Although Erik is living in Atlanta now, it appears that he's actually from somewhere else although there's no information on his hometown at the moment.
2. He Might Drop The L Word During The Season
Building a connection always comes with its challenges, and it's even more difficult when you're doing it under the pressure of constantly being filmed. Still, it looks like Erik and Virginia are able to build a strong connection. Preview clips from the season suggest that Erik will tell Virginia he loves her although it's unclear if she says it back.
3. He And Virginia Might Still Be Together
**Potential Spoiler Alert ** Finding out which couples stay together is easily one of the most exciting things about each season of Married at First Sight. Although Erik and Virginia initially hit it off, many viewers felt like the two had very incompatible lifestyles and wouldn't be able to make it work. According to a MAFS fan account, however, Erik and Virginia decided to stay together on decision day. Still, this doesn't mean that they are actually still together.
4. He's A Private Person
So far on the show, Erik seems to be a very reserved person who likes to chill and keep to himself. Apparently, this is really how he is. So far, he seems to be a private person. There isn't much information floating around about him on the internet and he's kept a pretty low profile.
5. There's No Information On His First Wife
Erik might just be the first person in Married at First Sight history who has already been married in the past. Naturally, lots of fans have wanted to learn more about his first wife, but unfortunately there doesn't seem to be any information on her. Since the couple has been divorced for a few years at this point, she likely doesn't want to have any ties to him or the show.
6. You Won't Find Him On Social Media
If you're like most MAFS fans, you've probably already tried to track down social media accounts for all of the season 12 cast members. Unfortunately, you probably didn't have any luck with Erik's. We weren't able to locate any social media accounts for him, but this doesn't mean that he doesn't have any. He may have deactivate or gone private as to not leak any information while the show is still airing.
7. He Was In The Air Force
The fact that Erik is a pilot is something that is talked about pretty frequently on the show, but some people may not realize that he actually got his start as a member of the air force. There isn't much information out there on his military career, but we do know he was once stationed at McConnell Air Force Base in Kansas.
8. MAFS Appears To Be His Only TV Experience
Being on a reality TV show probably isn't something Erik ever saw himself doing, but he couldn't resist the chance to potentially find real life. There's no information to indicate that he has every been on any other TV show and he more than likely won't do another one after this.
9. He's A Proud Uncle
Erik comes from a close knit family and maintaining relationships with his loved ones has always been one of his top priorities. He is a very dedicated uncle and we know that he has at least one niece because she made a brief appearance in an episode of the show.
10. He Doesn't Have Any Kids
Even though Erik was married before, he doesn't have any children. That being said, he has always envisioned himself becoming a father. This could potentially be something he and Virginia don't see eye-to-eye on because she's expressed that she isn't as sure about having children.