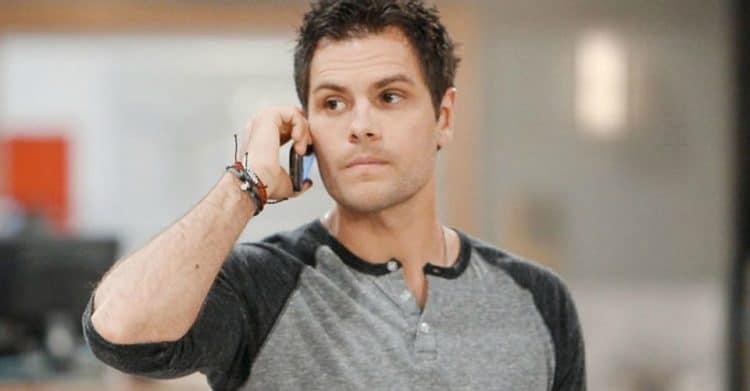 For more than 15 years, Eric Valdez has been sharing his acting skills with the world. He might not have the longest resume in the business, but every time he steps in front of a camera he makes sure to give it his all. Over the course of his career, he has played a variety of characters, but many people probably know him best for his role as Trey in General Hospital. Recently, he has gotten a lot of attention for his role in the TV series Superman and Lois, and his fans are excited to see him in the new series. As the show wraps up its first season, there are a lot of fans who are already looking forward to the next one. Keep reading for 10 things you didn't know about Erik Valdez.
1. He's A Texas Native
Erik was born and raised in Texas. His parents were second-generation cotton farmers and he grew up in a close-knit family. Erik was raised primarily in the city, but he's always thought of himself as a country boy at heart. He was especially close to his grandparents and he always looked forward to spending time with them. Although Erik will always love Texas, he no longer lives there.
2. He's Been In Video Games
Most people are familiar with Erik for his TV roles, however, even some of his biggest fans don't know that he's also done voice work in video games. He was in the 2012 video game, Syndicate, and he will also be in the upcoming game Far Cry 6. It'll be interesting to see if he takes on more video game roles in the future.
3. He's A Writer And Producer
Being in front of the camera isn't the only thing Erik is good at when it comes to working in the entertainment industry. He made his debut as a producer in 2011 with a TV series called Focus Rally America. He also wrote and produced a short film in 2018 called The Delivery.
4. He Loves Cars
Erik Valdez has loved cars for almost as long as he can remember. His grandparents taught him to drive when he was just six years old (he had to sit on someone's lap at the time). By the time he was eight, he was allowed to drive on the family's property. He began competing in races when he was a teenager and he's owned nearly 50 cars in his life.
5. He's A Husband And Father
Not only does Erik come from a tight family, but he's created one of his own. His wife, Candice, is an entertainment host. It's unclear exactly how long they've been married. The couple has one child together and Erik loves spending time with his family whenever he gets the chance.
6. He Likes To Play Golf
Staying active is very important to Eric, not just for the physical benefits but for his mental health as well. Erik enjoys getting out on the green and playing golf. While it doesn't appear that he's ever played competitively, it's one of his favorite ways to relax and unwind.
7. He's Spoken Out Against Racism
There are lots of people in the entertainment industry who prefer not to speak out on certain things out of fear that it could hurt their careers. Erik, however, hasn't let that stop him from standing up about the things he believes in. He has used his social media presence to speak out against racism and has encouraged others to do the same.
8. He Enjoys Giving Back To Others
Compassion is one thing the world can always use more of, and Erik is all about doing his part to spread as much of it as he can. He has always been the kind of celebrity who likes to help those in need. He has volunteered with several charity organizations over the years including Best Buddies and The Young Storytellers Foundation.
9. He Doesn't Drink
People in the entertainment industry are often associated with partying hard and lots of drunken nights. That's not Erik Valdez' story, though. In an interview with Daily Motion, Erik revealed that he never had a sip of alcohol in his life. However, this interview was from 2008 so things could've changed since then.
10. He's An Entrepreneur
Erik doesn't just have a creative mind, he's all about his busniess, too. In his interview with Daily Motion, he shared that he also owns a graphic deisgn firm called Circo Meta. Although the website for the company is still live, it's unclear whether or not they're still taking on any new projects.