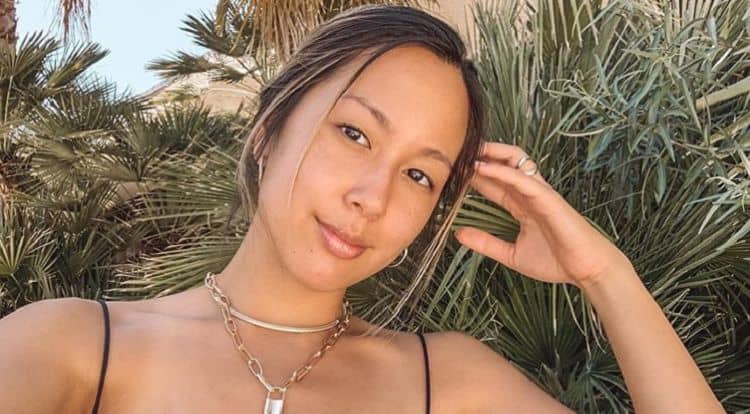 ABC's reality dating series, "The Bachelor" in its 24th season, features a 28-year-old, Peter Weber, who is a pilot working for Delta Air Lines. Peter, a Westlake Village Californian bachelor, is in the race to break from the bachelors' club as he seeks to find his soulmate from a group of thirty ladies. Among the ladies who competed to gain Peter's affection is an Asian American, Eunice Cho. Eunice came on the show with so much ambition and enthusiasm for winning Peter Weber's heart but was eliminated on the first night. Here are some things about Eunice Cho you probably didn't know.
1. She is from Chicago
Eunice Ashley Cho calls Chicago, Illinois, her hometown. She is among the four contestants from Chicago in the thirty-line list of contenders. According to USA Today, other Chicago based participants in the reality show include 27- year Alexa Caves, Katrina Badowski, and the tax attorney Kelley Flanagan.
2. Her family has never met any of her boyfriends
Eunice has been very open when it comes to her previous relationships. She admits that she has been unlucky so far in her life when it comes to finding her match made in heaven. Her love life has been one filled with severe difficulties. She acknowledged that her previous boyfriends neither put her interests nor made the right decisions regarding their relationship. In the back of her mind, she must have also questioned her choice of boyfriends since she felt that her family members would not bless her relationship. Therefore, she never bothered taking any of her boyfriends home. She is, however, grateful for never taking her past relationships to the next step and is optimistic the future will bring her a man of her desires. Since her attempt with Peter has failed, we can only wish her the best in her future endeavors.
3. She was excited to be on the reality show
Eunice is a fan of Instagram and announced that she would appear in the show. She did not shy away from making known her excitement of her grand entrance. "Did someone say roses, limo entrances, and champagne!" Eunice yelled in her post, informing her fans of probably what excited her the most. She also teased her fans of what to expect in the new season of "The Bachelor," saying that the upcoming season would be full of turbulence and reforms.
4. She doesn't love flying
It is incredible to hear of a flight attendant who does not enjoy being in the sky, yet that is the perfect description that fits Eunice Cho. The flight attendant did not get one of the best introductory remarks among the contestants from the reality show's host, Chris Harrison. While giving a short profile of the Weber season participants, Chris introduced Cho by talking about her career. He says that she does not love flying, but is in love with the lifestyle that comes with the job.
5. Criticized for her angel wings
Being in the limelight comes at a cost; the audiences always have something to say about you. Eunice may have thought that she was making an impression that would catch Peter's attention and perhaps receive the first impression rose. Unfortunately, not only did she not impress Peter, even the public thought she looked ridiculous after she made an entrance in a set of Victoria's Secret angel wings. Followers of the reality show went wild on twitter criticizing her angel wings. The twitter fans threw humorous jabs at the contestant as per MEAWW. One fan told her to get rid of the wings and even went ahead to ask if she was the tooth fairy.
6. She is an Alumnus of San Jose St. University
We all know she has a budding career as a flight steward. Still, many may not be aware that Eunice Cho is a Bachelor of Science in Hospitality Administration Management graduate from San Jose State University. She completed her studies in 2017.
7. Her favorite holiday
For Christians, Christmas remains the most celebrated holiday as they commemorate the birth of Jesus Christ. Eunice also esteems the Christmas holiday; thus is her favorite. Her love for the Christmas music makes the festive season appealing to her, and she always gets jittery when the Christmas festivities approach.
8. Her dream guy
Cho has a long list of expectations regarding her choice for a life partner. Even after enduring relationships that did not end at the altar, she is still resilient in her quest for her dream guy. Although the reality star was so unlucky not to take Peter Weber home from the reality show as she had anticipated, she maintains the qualities she is seeking from her future date, as told by The Reality Television. Cho stands by her word that she needs to be treated like a princess and given the priority she deserves. We hope that she finds her Prince Charming soon; she deserves to be happy after her encounter with so many frogs.
9. She deactivated her Instagram account
Eunice Cho took many by surprise when she decided to quit the social scene by deactivating her Instagram account. The Instagram profile under "euniceashley" was inactive as of September 2017. It is not clear why she wanted a social media cleansing, but Eunice got back and now runs the profile where she keeps her followers updated with her everyday life.
10. She was a party girl
Eunice Cho is outspoken about her past life and gets nostalgic whenever the debate on her previous lifestyle pops up. According to Heavy, in her interview with Extra, she discloses that she is not the perfect person. She considers herself to be a reformed party girl who is now ready to settle down. Unfortunately, Peter did not think so.