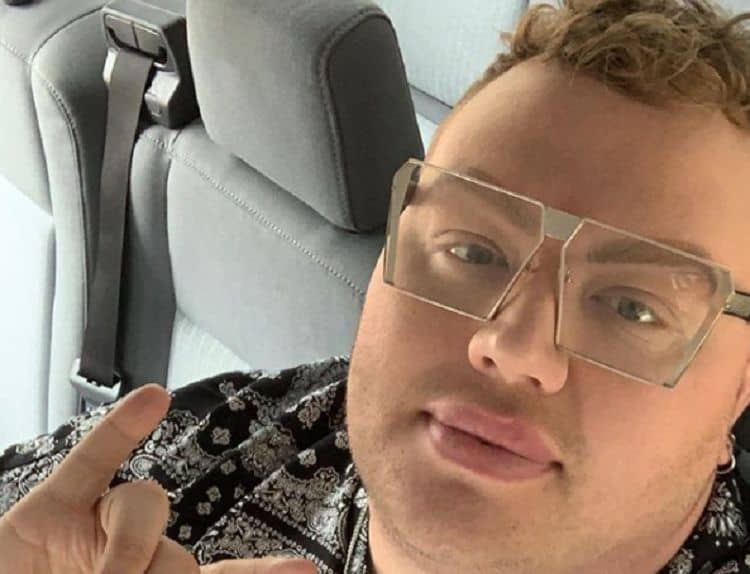 After an injury bought her time on season 9 of RuPaul's Drag Race to a grinding halt, Eureka O'Hara returned to redeem herself on season 10… and redeem herself she did, sashaying all the way to the finale. Since then, the iconic 'Elephant Queen' has starred in music videos for country stars, released a clutch of solo singles, toured the world, and become one of the loudest, proudest advocates for body acceptance around. Find out more with these ten fast facts.
1. The Eureka Moment
O'Hara was born David Huggard on August 26, 1990, in Johnson City, Tennessee. Her drag name is inspired by a combination of her grandmother's love for bouffant skirts and civil war dramas and her drag father's surname. "My grandmother was obsessed with Gone With the Wind, so when I came into drag, Scarlett was always that fashion icon that I thought about, and that's where the O'Hara comes from," she explained to LA Weekly. "My drag father's name was Bubbles O'Hara … so when we came together as father and daughter, it was only natural that I would take his last name."
2. The Big Transition
When O'Hara was 19, she began a relationship with Jake, a guy that, at first at least, seemed the kind of caring, encouraging partner everyone dreams of. Bolstered by his support (not to mention his appreciation for Eureka), O'Hara decided to transition. Unfortunately, the relationship soon soured, with Jake shedding his mask and revealing himself as "just vicious – a sick person, sadly". The change in Jake's character made O'Hara question more than just her relationship. "I got very depressed, really distraught. I didn't know how to maintain myself, but I just got to a really dark place and I got kind of suicidal," she told Advocate. "That's when I realized, Oh my god, if you're literally thinking about hurting yourself because of your living situation or your lifestyle, maybe you need to reconsider something."
3. Loving the Grey Areas
After becoming depressed living as a woman, O'Hara decided to try life as David, her cisgender name. The switch didn't help, with both O'Hara and her family (who refused to call her David, preferring D instead) left uncomfortable and disorientated by the change. "That's what helped me realize that there is a gray area," she later told Seventeen. "There is such a thing as gender neutrality, and that's okay to spiritually and mentally feel that way. Some days I feel more feminine than others, some days maybe more masculine, but the only way to describe myself was gender-neutral."
4. Mom's the Word
On April 19, 2019, O'Hara made the sad announcement that her beloved mother had passed away after a long battle with cancer. The news was particularly painful to O'Hara, who'd always cited her mom as the bedrock who'd seen her through every challenge she'd ever faced. "My whole life I was teased and tormented over being too feminine, and being overweight, and being different," she shared. "But my mom was always the one who told me I was a star, that I was smart, and I had a future, and she always pushed me to be the best I could be."
5. From Disaster to Triumph
As fans of the show know, we first met O'Hara on season nine of Drag Race. Despite a strong start, her run was bought to a premature end after an ill-timed injury to her ACL in episode 2 eventually led her to withdraw from the show… the first contestant ever to do so on medical grounds. Fortunately, she'd fully recovered in time for season 10, coming back all guns blazing to finish triumphantly in the top 3.
6. The Elephant Queen
The self-proclaimed 'Elephant Queen' struggled for years with eating disorders and body image problems. These days, she's keen to use her platform to help others who've gone through similar struggles. "My platform really focuses on body positivity and I want it to be more than just plus-sized individuals but just people loving and accepting their bodies for whatever shape they are – whether they think they're too small, too big, awkwardly shaped," she tells Johnson City Press. "If you carry yourself a certain way, people will see you that way."
7. Music Mania
In April 2017, O'Hara released her first single, "Body Positivity", featuring Kandy Muse and Adam Barta. The accompanying video featured a plethora of stars, including fellow RuPaul girl's Charlie Hides and Cynthia Lee Fontaine, along with the reality TV star Farrah Abraham. Since then, she's released several more tracks, including "Stomp" on April 28, 2017, and "The Big Girl" on June 28, 2018. She also featured on RuPaul's song "American", which peaked at number 12 on the Billboard Dance/Electronic Songs charts.
8. Divine Inspiration
If there was one drag queen that's proved the most inspirational for O'Hara, it's the legendary actor and singer Divine (if you're struggling to place the name, you probably best know her as the original Edna Turnblad in Hairspray). Speaking to Billboard, O'Hara revealed how the icon has influenced her own work and attitude. "Divine was raw, she wasn't afraid, and she used the character Divine to get past her own size issues," she shared. "To me, she was one of the first, though kind of raunchy, amazing creatures that represented body positivity."
9. No Relation to Phi Phi
From the moment she first started drawing attention on Drag Race, O'Hara had fans scratching their heads over whether she was a member of the same drag family as former Drag Race contestant, Phi Phi O'Hara. Keen to put an end to the rumors, Phi Phi decided to take to social media to clear things up. "No…Eureka and I are not part of the same drag family……just like there are more than one Smiths in the world," she tweeted. So that's that, then.
10. Search for the Hero Inside Yourself
If you're going to go through some of the obstacles and challenges O'Hara has and emerge as loud, proud, and defiant as ever, you're going to need some serious inner strength… something that these days, is something O'Hara has in abundance. "My motto is to push through and own up to your strengths," she told Paper Mag. "We have to be our own motivators."