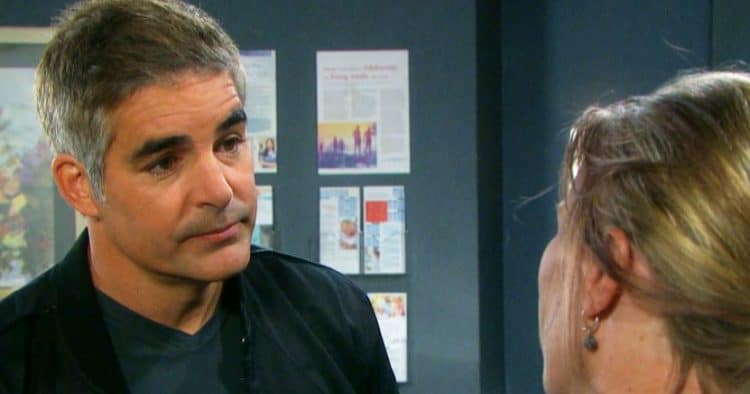 Days of Our Lives fans are about to round out this week with a bang, but we must also figure out what happened this week to cause all of this to go down. It's helpful to remember this is a long weekend, too, so there is a little bit that you will have to wait to see until the weekend is over and the holiday is behind us. For one, we all saw that Kristen decided to kidnap Claire and then seduce Brady to send her back home. Her entire plan is to get him to be with her, and that's not what she's going to stop without. She's a bad person with serious issues she's been bringing with her to Salem for many years. She's a total pain, and it's going to cost Brady when Eve finds out about it. We won't be surprised if she walks in on them and doesn't understand what is going on.
We also saw that there was a huge discovery at the club when Doug and Julie found something that will change the lives of so many people. This is not something we can predict will go bad or good, but we can predict that there is a lot that might not work for some people, but it might work for others. There's just so much going on in this situation we don't even know where to start. For now, we will remind you that Brady is missing and Paul has decided to go search for him. He has to find out where he went, because things are not going well around here. He knows that he might be in danger or that he might be up to something, so he's on a mission to find his half-brother. And we think he might just find him.
What's Happening on Days of Our Lives
Will Kristen get what she wants? #DAYS pic.twitter.com/nvHSSg87Cg

— Days of our Lives (@nbcdays) August 29, 2018
While we obviously don't condone using a gun or gun violence for something like this — we believe it should be for protection — we do think that Kristen does look amazing right now. She might be as crazy as they come, but can we all agree that she looks very much like she's just showing off her new engagement ring or something to that effect as casually as she is standing there like she's not a gun-wielding kidnapper who is going to kill everyone in her path?
What's Next on Days of Our Lives
You never know what will happen at a John and Marlena wedding! #DAYS pic.twitter.com/kJ2sUCQUn9

— Days of our Lives (@nbcdays) August 20, 2018
The end of the week is going to be a big one, and it's going to be the kind of situation that makes fans wonder what on earth is going on. We know that Eve is going to walk in on her man with Kristen. She has no idea that things are not what they seem. She has no idea that things are not working out for her in the way she wants. She has no idea that Kristen has made it impossible for Brady not to do what he is going to do. She has no idea that this is not something that he can help, and that it all has to do with the fact that he needs to get Claire out of there alive and well as quickly as possible. She's in a bad place, and this is not good news. And she's not going to figure this out on her own right now.
And we are going to see that Paul and Sam aren't going to have a good time, either. They are confronting Kristen about all of this, and she is not going to back down on this one. She's going to get what she wanted to get, and they are going to find confronting her gets them absolutely nowhere. Things are not going to go well in this manner for any of them, and we can't help but wonder if there is anything else that anyone can do in this timeframe. There is a bad situation at play here, and we have to wait longer to see what happens now that this is going down.
Stay tuned for more Days of Our Lives and be sure to check out TVOvermind daily for the latest Days of Our Lives spoilers, news, and updates.