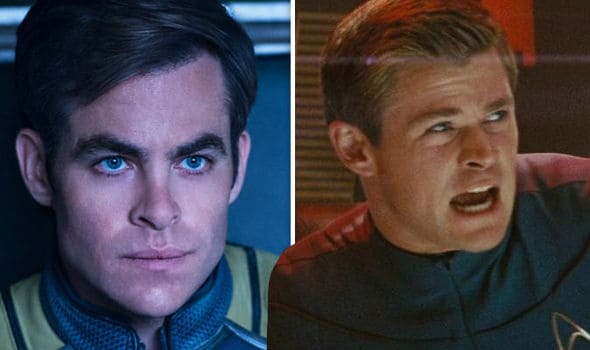 It's not looking good for the next installment in the Star Trek franchise since both Chris Pine and Chris Hemsworth seem to have pulled out after a monetary dispute with the studio. Apparently both actors have walked after discovering that they would have to take a pay cut thanks to the studio bosses cracking down on the rate of pay that the actors are getting. Considering how the last film did however it's not too surprising since out of the many Star Trek films there haven't been a lot that were quite as underwhelming as Star Trek: Beyond. The title alone seemed to promise a lot but the movie itself didn't deliver and while there were a few memorable moments one can't help but wonder what the future of Star Trek is going to be when it comes to the movies if Pine and Hemsworth can't be brought back into the fold.
At this point switching actors wouldn't be the best idea.
The fact that this is over a pay dispute seems kind of petty.
The argument of whether anyone in this world would want to take a pay cut is valid enough, but looking at what actors get paid to show up in a film it would seem that the kind of money they make versus what they already have would be a little petty. If you're starving already and your paycheck gets cut in half then there's a serious argument to be made concerning how you can compromise and make more while still being able to survive. But when you make millions and are going to squabble about taking a pay cut for a movie franchise that's been headed down the tubes since the timeline was switched over then it might be time to move on. There's not a lot of sympathy to be had for those that are making so much when it comes time to take a pay cut, or "take one for the team" in other words. The other actors have already locked into their deals and are on board, so it really seems that the two major stars are being a little childish.
Replacing the two actors would be exceedingly difficult.
Chris Pine has become known as Captain James T. Kirk, there's just no other way to say it. He's become the icon, not quite the same way that Shatner was, not yet, but he's still become the face of the captain of the crew and replacing him now would be more than a little challenging since fans would likely threaten to riot unless he was brought back. Hemsworth, who's already played Kirk's father from a different timeline, would be coming back in this film thanks to another time-traveling twist that would no doubt change things up a bit. But losing Hemsworth is another blow to the next installment that would be difficult if not impossible to fix since both actors are insanely vital to the film and can't just be replaced on a whim. It's not so much the acting ability, well it kind of is, but it's the unique look and feel that Pine and Hemsworth bring to their roles that have a lot to do with the reason why they're so irreplaceable. And a death scene for both isn't even in the cards since it's far too early in the franchise.
So, what now?
As of now Simon Pegg, who plays Scotty and is still fully on board, is keeping his fans updated on what's going on with the film and what kind of developments are still underway. It's still early in the development of the movie t would seem so there might be a chance to get Pine and Hemsworth back if certain concessions can be made. It's a bit selfish really to pull out at this time due to money since the rest of the cast and the crew that will be working on this movie are depending on this project. Whatever either man is like off screen it seems that right now they're not thinking enough about the group and are in a one for all kind of mentality. That's kind of sad since it could mean the end of the film or something very different if things continue on this way without a suitable compromise or even a thought as to what could be done to remedy this.
Star Trek fans are no doubt getting a bit nervous to think of what might happen if Pine doesn't come back, though Hemsworth might not be as much of a problem seeing as how he hasn't had that much of a presence in the movies as of yet. Bringing Kirk's father back could confuse things and make it even more of a mess than it's turned out to be lately but it could also bring things back into focus. Only time will tell though.