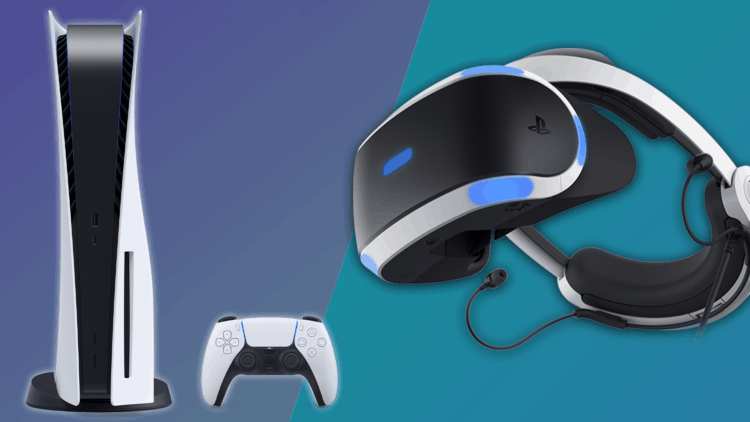 Sony announced multiple PSVR games earlier this week, including a brand new reveal every half an hour. From Doom, Song in the Smoke, to I Expect You To Die 2, Sony unveiled a wide selection of upcoming titles to be released for the PlayStation VR platform. From this announcement, does PSVR pose a significant threat to other virtual reality systems like the portable Oculus Quest 2 and the beefy Valve Index? Find out everything that Sony announced that will be making its way onto PSVR and keep reading if you want to find out if we think that PSVR may give PC-based virtual reality systems a run for their money. So, without further ado, here's everything that was announced to be releasing for the PSVR in the near future!
Doom 3: VR Edition
"Doom 3: VR Edition features Doom 3 and its expansions, Resurrection of Evil and The Lost Mission, retooled for PS VR technology. Uncover the secrets of the UAC's unholy experiments, encounter uncanny monstrosities in claustrophobic environments, and wield an arsenal of iconic (and even otherworldly) weaponry with new textures, shaders and sound effects as you survive against the forces of Hell across over 15 hours of heart-stopping action." Doom 3: VR Edition includes a variety of upgrades and VR enhancements, check out what PlayStation had to say about the game: "Feel even closer to the terror with all-new VR enhancements that allow you to peer around corners, angling your shots with flashlight-mounted weapons using motion controls, 180-degree quick-turn functionality to catch demons sneaking up from behind and an immersive wrist-mounted display to track your health, armor and ammo. Combined with the original Doom 3's critically acclaimed blend of action and horror gameplay, virtual reality fans are in for one Hell of an experience with Doom 3: VR Edition." The game is set to release on March 29, 2021.
Song in the Smoke
"Song in the Smoke's world is a beautiful, yet deadly one, but fortunately, it also gives the player a range of options to keep themselves alive for another day. I cycle through them quickly as the monster in the bushes comes closer." The goal of Song in the Smoke is to survive, or else you die. Check out "The first priority is always survival in Song in the Smoke. That means hunting and scavenging for food to stave off hunger, and it means choosing safe campsite locations to sleep at to avoid exhaustion. It also means concocting antidotes and healing tonics for poison and injuries, as well as staying warm, crafting clothes and building fires as I move from forests, through plateaus, to frozen peaks." Song in the Smoke is set to release in 2021.
Fracked
Fracked is an upcoming action-adventure game that will be released for the PSVR system. "Grab your PS VR and Move controllers! A true, trailblazing made-for-VR action adventure is coming this summer! Fracked seamlessly combines fast paced, 1:1 run and cover gunplay with exhilarating free running, skiing and climbing that has never been seen before on VR." In Fracked, you play as a hero that has just been thrown into the fight. Check out what Steve Watts, Creative Director at nDreams, had to say about the game: "In Fracked, we've cast the player as a hero thrown into the fight. Stuck deep inside a mountain fracking facility the region has been taken over by an army of gun-wielding, interdimensional maniacs known as (you guessed it) the Fracked! As the last hope for the world, you must take them down before it is all too late… We're not going for subtlety here – it is bold, brash and uncompromising in its vision."
I Expect You To Die 2: The Spy and the Liar
The sequel to I Expect You To Die, I Expect You To Die 2: The Spy and the Liar is described as follows: "Following the events of I Expect You To Die, IEYTD2 sends you back into the immersive world of espionage and undercover danger. Leaving nothing to chance, the Agency has assigned you with the task of going deep undercover and putting a stop to the Zoraxis organization's new scheme of world dominance. After all, you did stop Zor before and survived the Death Engine! Now, you'll need to step up your super spy game! Take advantage of your telekinetic abilities in all-new environments and surroundings. Expose the diabolical plot and learn even more about Zoraxis. Risk your life for the greater good; because, remember: we expect you to die." The game is set to release later in 2021.
Zenith
Zenith is a JRPG-inspired MMO that will be coming to PSVR at some point in the future. "Zenith is a VR MMO that marries a colorful open world with adrenaline pumping action adventure gameplay. Our game has beautiful, hand-crafted environments that you'll spend hours getting lost in. From lush canopies in the Amarite Forest, to turquoise blue waters at the Radiant Coast, to the hyper futuristic city of Zenith itself, we've built a stylized fantasy world dripping with detail. Of course beautiful scenery is only one part of making Zenith feel like a living world, we've also invested lots of time on lore, infusing the setting with intricate details that bring it to life."
After the Fall
After the Fall aims to put you in the shoes of your favorite 1980s action hero. Check out what they had to say about the game on PlayStation Blog: "Armed with full VR motion controls on dual PS Move controllers or the PS VR Aim controller, After the Fall will make you feel like your favorite, slightly overpowered 1980s action hero as you engage in the game's high-paced combat with real-life movements. Aside from the more conventional weapon types, you'll be able to gear up with weaponry and tools that are heavily inspired and rooted in 1980s culture. Unlocked that iconic cassette player-turned-missile launcher to keep the hordes at bay? Don't rest on your laurels just yet, because no mission will play the same twice. We'll keep you on your toes whether it's your first playthrough or 50th."
While PSVR definitely has some pretty sweet games coming to it, I don't think that it's going to be any major competition with other major virtual reality devices, especially considering you'll also need to purchase a PlayStation console in order to play these PSVR games.