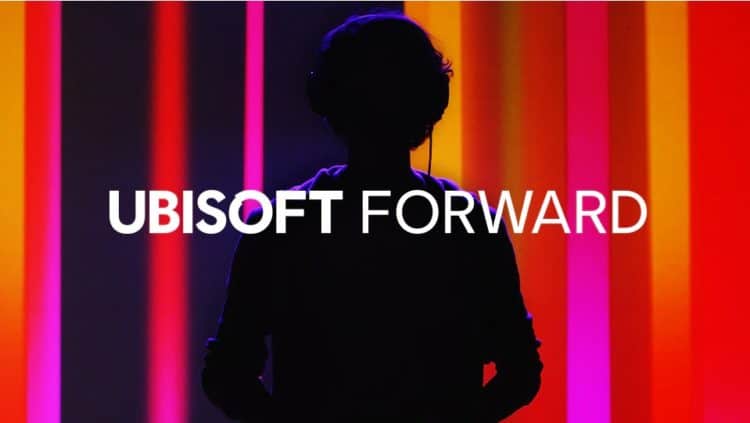 Many audience members were less than thrilled with Ubisoft's presentation at E3 – aptly named "Ubisoft Forward" – which was actually quite lengthy (for some reason, the replay on Ubisoft's website also includes the hour and a half countdown timer?) While there wasn't a whole lot to expect from Ubisoft Forward, it was still quite a big letdown and not the greatest way to begin E3. We got a few announcements of some upcoming games – most of which were already leaked – and some updates on current games that will see some new content coming in the next few months, but other than that we really didn't see a whole lot from Ubisoft this year. So, what exactly did we see at Ubisoft Forward?
Rainbow Six Extraction
We did see both a cinematic reveal trailer and a bit of gameplay for Rainbow Six Extraction, and I have to admit that I am not thrilled with this at all. It is quite literally just Rainbow Six Siege, but Co-Op PvE rather than tactile PvP; same textures, same abilities, same weapons, hell, you even use drones in the same exact way too! While I wasn't really expecting a whole lot from this game, I guess I was expecting a little bit more than a carbon copy of Siege. I don't know, it might turn out great and then I'll eat my words, but I just don't see many people playing this over Siege. Rainbow Six Extraction will launch on September 16, 2021.
Rocksmith+
For some reason, Ubisoft is revamping Rocksmith, a game that teaches you how to play guitar. If you haven't heard of Rocksmith, it's basically Guitar Hero, but with a real guitar instead of a controller. With Rocksmith+, you will now be able to use an acoustic guitar and your phone microphone instead of a cable that plugs directly into your guitar, so you can play anywhere. I had no idea that Rocksmith was still going, but apparently it is, and if you want to learn how to play guitar and love video games, I would actually highly recommend it. The subscription service, Rocksmith+, will be available this summer on PC, this fall on console, and it is unclear when it will be available on mobile.
Riders Republic
Riders Republic is basically an outdoor sports MMO that actually looks pretty interesting! There's a ton of sports to play through, and Ubisoft released a new deep dive trailer for the game at Ubisoft Forward. The game is currently set to launch on September 2 for PC, PS5, PS4, Xbox Series X|S, Xbox One, Amazon Luna, and Google Stadia.
Rainbow Six Siege
Ubisoft Forward also marked the announcement that Rainbow Six Siege will also be receiving a Stadia version on June 30, and from this date forward, players on PC, Stadia, and Amazon Luna (I didn't even know Siege was on Luna, if I'm being honest) will be able to play together and have unified account progression across these platforms. Eventually, players on all consoles will also be able to take part in crossplay and cross progression for Siege, but that date is currently undetermined as of now. There was also a brand new Operator called "North Star" teased with a story trailer that looks pretty interesting.
Just Dance 2022
Ubisoft also announced that Just Dance 2022 will be launching on November 4 for Switch, PS5, PS4, Xbox Series X|S, Xbox One, and Stadia.
Assassin's Creed Valhalla
Valhalla will be the first Assassin's Creed game that Ubisoft will be supporting even through its first year, with the announcement that it will be getting a second year of DLC content. This is certainly huge for fans of Valhalla, although, I'd imagine that many were hoping for an announcement of a brand new Assassin's Creed game. Either way, this is a huge step for Assassin's Creed and will more than likely lead to Ubisoft supporting even more AC games like this in the future.
Ubisoft Film and Television
Ubisoft Forward also gave us a quick peek at the second season of "Mythic Quest" and what was arguably the best part about the presentation: a trailer for the upcoming "Werewolves Within" movie. Yes, a movie was the best part about a video game presentation, and I am sticking by this.
Far Cry 6
We also got another look at Far Cry 6, along with an announcement that it will include DLC that allows you to play as the villains from Far Cry 3 (Vaas), Far Cry 4 (Pagan), and Far Cry 5 (Joseph). This is definitely an interesting concept, and one that I hope is as good as it sounds.
Mario + Rabbids Sparks of Hope
Sigh, we've got another Rabbids game coming, unfortunately. However, Nintendo themselves actually leaked this game hours before the Ubisoft Forward presentation, so we pretty much knew everything that we needed to before it was even announced.
Avatar: Frontiers of Pandora
Finally, we got a quick teaser for the brand new Avatar: Frontiers of Pandora game that will be released in 2022. That's right, 12 years after the Avatar movie came out and all the hype has died, we're getting four sequels, a video game, and whatever else is coming from the world of Pandora.
Yeah, there really wasn't a ton of stuff that was announced at Ubisoft Forward that we didn't already know about, which made for a pretty disappointing first day of E3, but Xbox made up for it with their showcase with Bethesda.