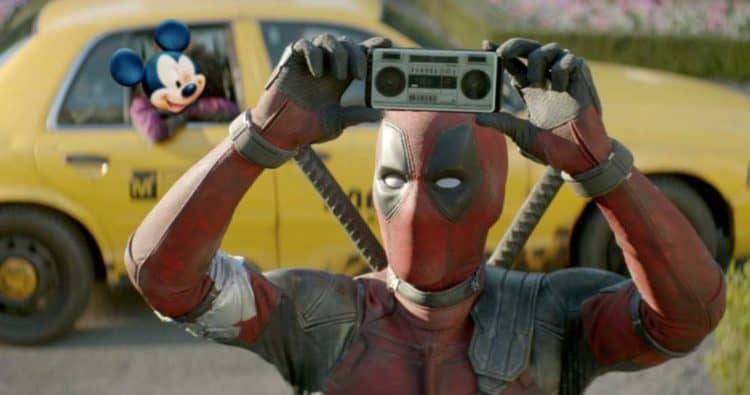 Right now when it comes to David Leitch, the guy who took over from Tim Miller for Deadpool 2, it sounds like the possibility of a Deadpool 3 is something he'd be fully on board with but would prefer to not talk openly about at the moment. This has a lot to do with the fact that, according MovieWeb's Kevin Burwick, Deadpool might never see his way into the MCU. That alone could be a huge upset for a lot of fans since Deadpool has interacted with a lot of different characters throughout the Marvel universe, in fact he killed the entire universe at one point, and it would be best in the opinions of many if Kevin Feige simply acknowledged that it's time to include the characters that Disney purchased along with the Fox merger into their stable.
This feels as though it would be a huge mistake should Deadpool be kept out of the mix since honestly his inclusion into the Marvel universe has been so great that thinking that he can just be left out and left alone to do his own thing is a bit arrogant on the part of the MCU and Feige. It's true that Deadpool can headline his own movies and he can take over when other characters are introduced, but the fact remains that including him in the MCU would introduce a variable into the franchise that could keep fans coming back for more since few people can possibly predict what the Merc with a Mouth is really going to do next. Seriously, that's his whole character and it's great since no one can really figure him out. Keeping him out of the MCU makes about as much sense as keeping the X-Men and the Fantastic Four on the bench until Feige and those in charge feel it's necessary to bring them. The MCU needs a shot in the arm to really keep going since at this point people are starting to wonder just what's going to come next considering that Endgame was the culmination of years and years of planning.
That, and the fact that Deadpool could help to drive another pertinent, overriding plot that could elevate the next phase into something even more epic than what we've seen are reasons why ignoring Deadpool 3 and his inclusion into the MCU feel like massive missteps that could allow the MCU to tank in a big way if they don't pull their heads up and see what the landscape could look like. DC is already trying to gain ground and despite their lack of popularity the numbers they've put up are still impressive enough that they could become a very serious rival once again if the MCU decides to tip toe around the idea of including certain characters that Disney now owns. In short, the whole thing is expanding so quickly that it's becoming a giant mess to figure out and fans are starting to wonder if the whole thing is starting to unravel already as different stories continue to emerge, sectioning themselves off somehow in their own little part of the world while the other heroes and villains in the same world just keep to themselves.
At this moment there's really not a lot going on with a Deadpool 3 but people are willing to talk and will keep talking until someone pays attention and the movie is finally put on the production line. The idea however that a third movie could come out does seem to inspire thoughts of X-Force, sans Peter, or "Sugar Bear", are kind of popular with people since Domino proved to be a tough and very versatile character and if a few others could be brought back, like Shatterstar and Bedlam, it might actually work. People are already wondering how that might happen, even with the time-traveling device that Negasonic Teenage Warhead fixed for Wade at the end of Deadpool 2, but with enough movie magic and a desire to round out a trilogy it could easily happen. The trick though is that it needs to happen as part of the MCU this time, and that might be the biggest sticking point of all since Feige doesn't seem to want to add Deadpool or even the X-Men to the roster anytime soon. Ian Sandwell of Digital Spy seems to think it could happen, but as of now it's not really certain if it will. Fans that have been wanting to see these heroes integrated back into the group they belong to are likely going to be a little bit upset but might be kind of relieved to see that Deadpool and the few others that have finally been in movies that have more than a PG-13 rating are right where they belong. Seriously, can you imagine Deadpool being toned down to the level of X-Men: Origins-Wolverine again? That seems more than tragic, it seems like another moment that Wade might have to travel back in time to clean up, much as he did with a few other moments.