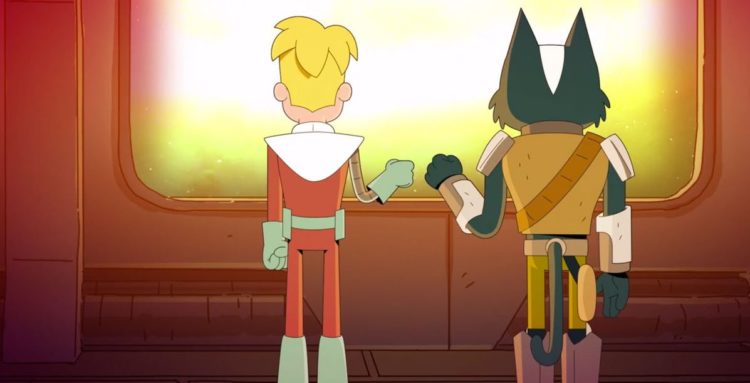 In terms of creating new and compelling stories when it comes to TV, Final Space did in fact hit the mark and it's resonated with quite a few fans throughout the first season. Getting to season 2 has made a lot of those fans breathe easier since it means that they've been vindicated in gaining interest in a story that could have gone very differently if no one had believed that it was worth the trouble. But seeing as how it is a comedy in a big way it does seem that the first season ended on a bit of a dark note since the earth was sucked into a different dimension and Gary seems to have a very treacherous journey to contemplate. As Q.V. Hough from ScreenRant seems to imply though this would mean that the story does have the legs to keep going and to offer up a bit more intrigue when it comes to what will happen moving forward.
Molli Mitchell of Express has reaffirmed for some people that this show is indeed for adults, and there's no denying it if you happen to catch an episode. But this could be a good thing since there are enough cartoons out there for kids these days that many of them tend to get lost amidst the press of continual chipper and cheery faces thrusting towards at us from the TV screen. Final Space is more of a show that adults can enjoy and get into since it deals with a few ideas and bits of subject matter that adults are more keyed into and can appreciate without the overall sense of drowning in the sugary sweetness and morality that is being foisted upon kids at various ages. In short, this is for adults because it's simply not focusing on kids or what they might find amusing or particularly uplifting.
As you might have already guessed there's no real idea of when the second season will air, but Denise Petski from Deadline and few others seem to think that it will arrive later this year as the cast are still trying to find their voices in order to make the characters stand out and continue to grow and develop. Many fans might state that this has already happened and there's not much room for improvement, but this typically happens when people find something they like and want to cling to it. There's always room for improvement and it would seem that those in charge of delivering the show to the public are doing their utmost to find a way to continue to excite and titillate the audience so that they might continue to watch and encourage others to do the same. After all a show that never gets watched doesn't last long as you can see with many other shows that have been cancelled after a few seasons or less. Whether this show will last to a third season is hard to say since the ratings seem to have been steady but not the best according to some critics.
Sometimes it takes a newer show a while to really kick in and resonate with the fans, but in some cases that means that networks will dump them before they really have a chance to get going when in truth a couple of bad seasons might be necessary to really find the kind of verve they need to light a fire under their butts. Whether Final Space will be this way or not is kind of hard to say since the first season didn't really seem to go that badly. In fact a lot of fans seem to want to see the second season arrive as of now and are no doubt as unwilling to wait as many were for shows that have been proven for years now. It could be that people are simply looking for something to fill that void that opens when favored shows are on their way out or it could be that they're just bored and need  something to watch. It's almost enough to make a person forget that there were times when people would go out in the evening and at night and leave the TV off, but we'll steer away from that direction at the moment since the whole goal of the entertainment business is to keep people watching, not remind them that there are other things to do at times.
Final Space seems as though it has the ability to keep people entertained since animation does have the benefit that live action doesn't of being able to get away with a lot more in a much simpler way. The fantastical nature of animation is what draws a lot of people in since no matter if it's serious or comical it allows for an escape from the world we know and the limitations that live action imposes upon us.