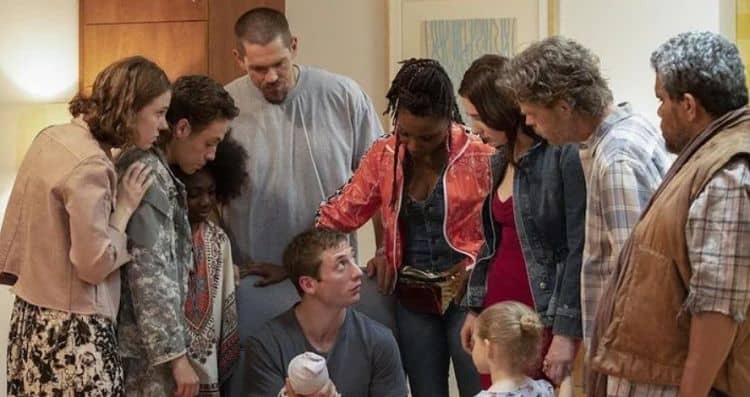 When Shameless first started if anyone had tried to predict that it would look the way it does now, a lot of folks would have said 'no way'. Lip never appeared to be the fatherly type, Fiona felt as though she was stuck in a life that would never get better no matter how she tried, Deb was a certain kind of hopeless, and Carl, well, a lot of people might have thought that Carl was headed towards a life as a career criminal. Obviously, things didn't turn out that way since Fiona would eventually head out on her own, Deb would take on the role of a single mother, Lip would have his own kid at some point, and Carl is even contemplating law enforcement. It's kind of weird how things turn out when people really start to take a look at their lives and decide to change, but somehow, the Gallagher clan has continued to exist in a fashion that has defied all common logic and has continued to grow and develop as those around them have either helped or hindered this progress. Season 11 is going to be the final season apparently, and it's very likely that many fans are already bemoaning this news since for the last 10 seasons people have been highly entertained by the happenings within the Gallagher clan, though some might still be missing Emmy Rossum, who was the heart and soul of the family up until her departure. Even now it feels as though her absence is felt acutely since she did a great deal to help her siblings and even her father sort out their messes when she was around.
But the proof that they can survive without her has already been noted since she left, and while it's not perfect, it's made the other members of the family step up and realize just what she did for them, and why they need to take responsibility for their own lives. Of course Frank has stood out as one of those that would be the most resistant to this change since up until now his attempt to cash in on one scheme after another has been the driving force in his life. But even Frank is contemplating the course of his life, which is amazing really since it's one of the few things that anyone could have seen coming. With the number of changes that have been coming to the show, it's sometimes hard to remember how things kicked off and how bad it really was at one point. Things aren't exactly perfect for the Gallagher clan at this point, but they've certainly improved in quite a few ways since even if they are scratching out a living here and there, the family has far more hope than they ever did before, and the developments that have taken place have made it clear that there is a future for all of them in some way.
The final season was supposed to air a lot sooner but was postponed to this coming December thanks to the coronavirus, which is the same old story that's been running now for a few months. Many people are hoping that this will change eventually and that things will at one point get back to a more normal stance that people can work with. But until that happens we get to roll with it and hope that things don't get worse since the entertainment industry has taken a pretty heavy hit during this time. Somehow though, against all odds, a lot of the entertainment that we enjoy as consumers have continued to roll out, keeping people hopeful that things will eventually get back to some semblance of normal that we can work with. To think that Shameless' final season will be airing in a short time is kind of a shock to a lot of fans, but people had to know that this was coming eventually since each character has been experiencing an arc that has carried them along to their current destination and it's easy to think that they would eventually need to be left to go on their way towards a journey that we no longer get to follow. It's never easy when a favorite show finally bids a final farewell to the fans, but it's necessary since to keep going on and on is sometimes how a show is killed off as it's dragged along for far too many seasons to the point where it loses its potency and its ability to really make the fans believe in the story any longer.
The final season is no doubt going to be bittersweet for a lot of people and there's no doubt that some will claim that it's bound to be highly disappointing, but for those that are able to accept that every story has to stop at some point, it will be easier to think that the Gallagher clan will do just fine as their story comes to a close.