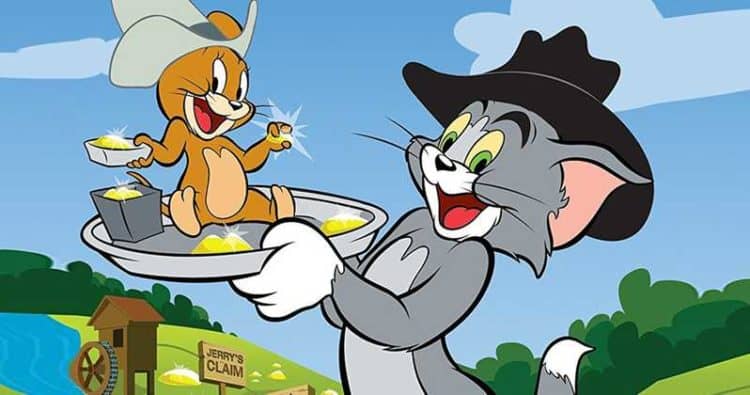 Despite the description of Amanda N'Duka from Deadline the Tom and Jerry hybrid movie still sounds somehow disjointed and not at all like something that might work. It's going to be animated and live action, giving the impression that it will be something along the lines of Who Framed Roger Rabbit? and even Space Jam, but at this point that just sounds like another flop waiting to happen. But before we go too in-depth concerning personal feelings we'll take a look at what's there to be divined about the upcoming film. It would seem that Michael Pena and Chloe Grace Moretz are going to be part of the cast so it could be that things might look up a bit since both of them are veteran actors that know how to turn a picture around so long as there's a decent story involved. But so far this seems like a tale that might be somewhat disconnected to itself in a big way, though again, it's best to wait and see what will turn out when all is said and done.
Slash Film's Chris Evangelista reiterates the point that Pena will be the villain in this movie while Moretz will be the protagonist, which is going to be kind of interesting since Pena hasn't played the villain in a while and it might be kind of amusing to see how this goes. The film won't be coming until 2021 though so we've got plenty of time to figure out just what kind of reaction to display when it finally hits theaters. Tom and Jerry has been an Oscar-winning cartoon for so long that it's hard to think of it coming to the screen in a live action/animated hybrid and actually making it stick in a way that people will approve of. Perhaps someone in Hollywood thought that it would do for the franchise what Space Jam has apparently done for Looney Tunes, though to be quite honest it seems as though, at this moment, it will fold harder than Tom when he accordions himself into the wall while trying to nab Jerry for the millionth time. Time is going to be the big decider, well, that and the actual product we get to see when the film arrives, but being overly pessimistic seems a lot easier than being entirely optimistic about this film since cartoons making the transition to the big screen don't always seem to do that well. The Looney Tunes might be an exception but it's largely because they've been a mainstay of American culture for so long and have integrated with many different aspects of our culture throughout the years. Tom and Jerry have been notably absent throughout the years when it comes to any opportunities to really crossover with other stories, and on top of that they've been mostly silent all this time.
This isn't the first time that Tom and Jerry have been given their own movie if you can recall. Back in the early 90s they were given a shot in an animated feature in which they both spoke for the first time in their long careers, which was less than what people wanted to be honest. It made sense to give them both a voice finally for a feature film, but it also kind of took the wind out of their sails as well since their entire routine at that point had been about Tom chasing Jerry and Jerry outsmarting Tom on a regular basis. The fact that they were given voices and a definite purpose kind of destroyed the whole belief that they'd be playing the game of cat and mouse a serious reality check, though by the end of the movie they were back at it again, albeit in a new home with a new family.
Quite honestly it almost feels as though Tom and Jerry are best left to the short features in which they're allowed to do what they do best, which is entertain people without having to speak a single word. While the violence that they've been known for throughout the years might seem like a bit much to some parents it's important to remember that a lot of us were weaned on cartoon violence and yet never once saw it as an acceptable form of entertainment outside of the shows we watched. Some of us might have tried a few of the things we saw and quickly gave it up when we realized how much it hurt, but a lot of us figured that seeing how much it hurt Tom and Jerry both was enough. A live action movie crossed with animation does help to keep the idea that Tom and Jerry can both be brutalized beyond belief without suffering serious harm intact, but the whole idea of making their story into a feature-length movie again seems as though it's destined to be a cult classic, if anything.