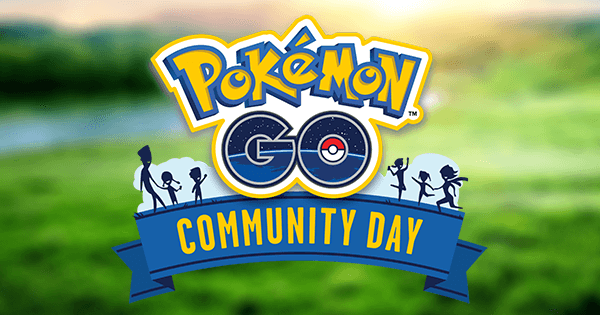 Pokemon GO continues to captivate a worldwide audience. Just when you thought that the craze might be dying out, enter the Community Day concept for Pokemon GO. The beauty of this franchise has always been that is appeals to multiple generations of players. Kids and adults alike enjoy getting swept up in the Pokemon GO revolution, and this is now truly a video based networking concept that has grown to encompass the world. Even the Middle East and Africa will be involved in the upcoming Pokemon GO Community Day. Here is everything that you need to know about this day in a nutshell.
March is Here
Spring is officially here, which means that the March Pokemon GO Community Day is right around the corner as well. This month, the special day will be on March 23rd. It follows a typical pattern as that of other community days that have taken place in the past. You will find that the festivities take part during three different time windows around the world depending on where you are. This is necessary so that all of your favorite and new Pokemon creatures know where to end up and when, and for how long. You will find the information online depending on if you are in the Americas, Europe, the Middle East, Africa, or Asia/Pacific. Get ready to have some fun with your neighbors and other fellow Pokemon GO players.
This event takes place for a few hours each month, and it is a time where you can embark on an adventure to find a special Pokemon that is waiting for you out in the wild. It is also during Community Day that you can discover a new move that has previously been unavailable for that particular Pokemon character or its given Evolution. You will also want to join Pokemon GO Community Day because it is your opportunity to earn some bonuses that will only be available during that particular time window. Finally, you will be able to meet new friends that are a part of the growing Pokemon GO Community around the world.
Naturally, you will want to find a group that is happening near you. You will want to look online to discover where the community day gatherings in your city are taking place. Thankfully, there are quite a few websites and other online platforms that have been set up to allow Pokemon GO players to be able to assemble themselves into groups with the community. This is probably your best source of information in order to stay up to date so that you can get involved in the upcoming Pokemon GO Community Day near you. You can look into such sites as Facebook, Discord, Slack, WhatsApp and more to discover Pokemon groups that have been set up. Get involved and enjoy the day. No matter how young or old you are, there is something for you to enjoy once a month with Pokemon GO.
The Concept
Niantic, the company behind the Pokemon franchise, is famous for developing new ideas to keep these lovable creatures going. Just when you think the world has forgotten about them, the company comes up with a new idea to take the concept to a whole new level. Pokemon GO Community Day is just such a new idea that appears to have paid off in many ways. This is a way for them to launch new characters. For example, Pokemon players know that Swinub can only evolve one time. When it evolves, it becomes Piloswine. To move to Mammoswine would mean that you would need to have waited until the Community Day that took place in February. Even then, you will only be able to get that character during a very limited time window. This keeps the excitement level up. March will have a new evolution that takes place. If you miss it, then you will not be able to capitalize on that aspect of the franchise. This is why the Pokemon GO Community Day has been so effective. It keeps players excited and gives them something to look forward to each month.
If you have time, you need to take part in the upcoming Pokemon GO Community Day. It is a way to get out in the sunshine and enjoy the game with your friends and family members. You will be able to capture new characters and evolutions, and you will possibly get some bonuses along the way.