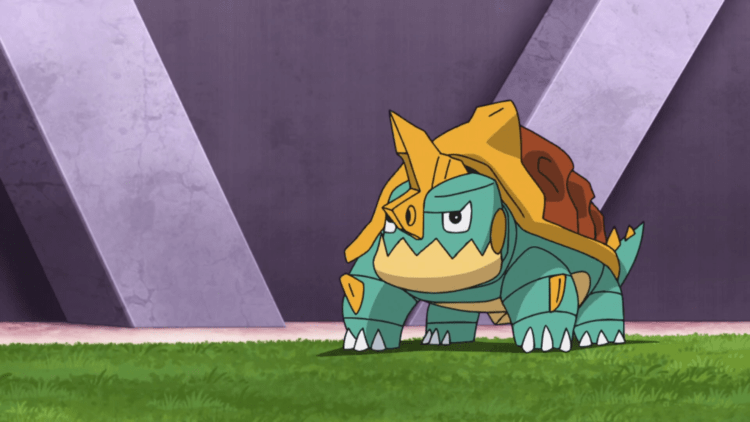 Pokemon has been thriving as of late, and it is extremely rare when one if able to find a pack of cards from the timeless video game. However, I was able to pick up a Drednaw Theme Deck from a local GameStop (did you know that GameStop uses DoorDash now?) for just under $20 with same day shipping. These theme decks aren't exactly going to be for people looking for Ultra Rare cards, but rather those looking to start building a deck for themselves, or just finishing out a collection. Even though you won't find anything particularly rare in these decks, you will find a whole bunch of neat and useful items within each deck. So what do you need to know about the Drednaw theme deck?
Cards
The Drednaw theme Pokemon deck includes a wide variety of items, that include an entire pre-made Water deck of 60 Pokemon cards that you can use to either collect or participate in the Pokemon Trading Card Game. Here's which cards are included in the Drednaw theme deck:
Pokemon
Drednaw x3 (one of these is the holo Promo Drednaw)
Chewtle x3
Samurott x3
Dewott x3
Oshawott x3
Barraskewda x1
Arrokuda x3
Cramorant x2
Wishiwashi x2
Trainer
Bede x2
Dan x2
Evolution Incense x1
Great Ball x2
Hop x4
Nessa x3
Professor's Research x2
Sonia x2
Switch x2
Energy
So, now you know which Pokmeon cards come in the Drednaw theme deck! Again, if you're trying to get some Ultra Rare Pokemon, this definitely isn't the kind of product meant for you, but there definitely are some good cards in this deck, especially if you want some guaranteed cards to add to your collection. Now, let's talk about what else comes included in the Drednaw theme deck!
Items
While the Drednaw theme deck comes with a pre-made deck of 60 Pokemon cards, it also includes loads of other Pokemon items that will help you get started on your journey to become the next Pokemon master! So, let's take a look at what sort of items you'll receive if you purchase the Pokemon Drednaw theme deck:
Metallic Coin
This theme deck includes a metallic coin, as other theme decks and blister packs do, but out of the packs that I've bought recently, this has got to be my favorite coin, by far. The coin features a textured silver Drednaw with a reflective stroboscopic coloring effect that looks absolutely stunning.
Single Player Playmat
The Drednaw theme deck also includes a single player playmat, of which you can use to participate in in-person Pokemon tournaments or just a pick up game of Pokemon with a friend – really, you can use it in any setting you'd like, but its purpose is there for you to play Pokemon with. It includes placements for your Active Pokemon, Deck, Prize Cards, Bench, and Discard Pile, as well as straight-forward instructions detailing how to use the playmat. However, if you aren't particularly into playing the game physically (perhaps you bought this deck to use in the Pokemon Trading Card Game Online), or if you just like collecting the cards, the back of the playmat also features a mini Pokemon poster that showcases both Drednaw and Charizard on each half of the poster, respectively, as well as some branding for Pokemon and Sword & Shield Vivid Voltage, the deck's card set.
Deck Box
As all other theme decks do, the Drednaw theme deck includes a deck box that you can use to store your cards inside. This will be particularly useful for players that want to build decks around specific energy types and want to easily be able to know which deck they're using, or if you're just collecting them and want to organize your cards by energy type.
Damage Counters
Included in this deck are a number of damage counters as well, which are really only useful if you are planning on playing Pokemon in a physical environment. There's a total of 18 damage counters: Twelve "10", four "50", and two "100" damage counters for a total of 400 damage.
Miscellaneous
The rest of the items in this deck include a rules booklet to help you learn your way around the game, 3 reference cards, as well as a code card that will allow you to use this theme deck in the Pokemon Trading Card Game Online.
For less than $20, this Pokemon theme deck packs in a lot of value, especially now that Pokemon cards are such a rarity nowadays. Now, I'm off to go scour the internet in hopes of finding some more!