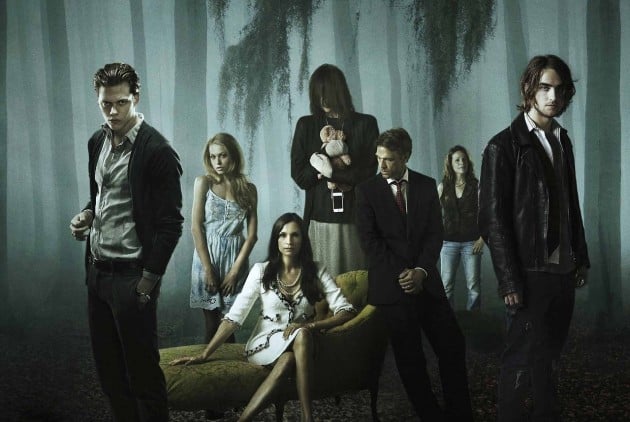 Hemlock Grove might just be the Netflix original show that gets the least amount of attention, when it deserves tons more. A dark and twisted world full of killers, creatures, and even a pretty cool werewolf, Hemlock Grove had the distinction of being quite unlike anything else on TV.The freedom of being on Netflix allowed the show to go to places most shows wouldn't (with some very dark content) and with horror master Eli Roth behind-the-scenes as producer, you know the show is going to be twisted and unforgettable. Well, season two of this insane show is upon us, and more people need to be getting excited for it. We will tell you why.
First off, how to explain Hemlock Grove? The show focuses around multiple families and multiple generations of families that live in the fictional town of Hemlock Grove. There is a class struggle, and we see both sides of the fence. The thing that sets Hemlock apart is that there are dark twists and turns that no one can see coming. You watch the whole first season, constantly shocked at some of the places they go, and astounded that you have no idea where it is going next. In a world of trite, predictable TV, that alone should bring Hemlock Grove some props.
On top of all that, it isn't afraid to be scary or gory or nauseating from time-to-time. We get a lot of watered-down horror TV, but Hemlock Grove doesn't water it down at all. It also has one of the best werewolf transformations outside of American Werewolf in London. In itself, that makes this show one worth checking out.
So do yourselves a favor and watch the second season of Hemlock Grove which premieres July 11th on Netflix. This is a great show more of you should be talking about. Also, Gypsy Werewolves. Does it get any better than that?