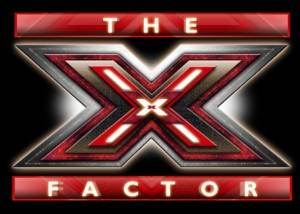 The X Factor may not seem like a revolutionary idea in terms of reality show contests, but it will be the first to incorporate Twitter as a method of voting. This announcement was made by Fox last night and will commence next week for the final 12 acts that will be performing live on Wednesday, November 2.
Before we reveal the details of how you will be able to vote via Twitter here are the acts that survived last night's elimination, which saw 5 performers leave the competition:
Girls (mentored by Simon Cowell): Melanie Amaro, Rachel Crow, and Drew Ryniewicz
Boys (mentored by L.A. Reid): Astro, Marcus Canty, and Chris Rene
Groups (mentored by Paula Abdul): InTENsity, Lakoda Rayne, and The Stereo Hogzz
Over 30s (mentored by Nicole Scherzinger): LeRoy Bell, Stacy Francis, and Josh Krajcik
So how will your vote on Twitter count? It won't be based on trending topics, but instead will be using the direct message service. The important thing to do first is to sign up to Twitter (if you haven't already) and follow @TheXFactorUSA (this is the only profile that will register votes). The use of direct messaging means that your vote will remain private. For further instructions head here.
The other methods to vote for your favourite are: toll-free calling, text messaging for Verizon Wireless customers, from your Verizon Android device using The Xtra Factor App and online either at The X Factor Facebook page or the official website. It seems so long ago, that a simple phone call was the only way to register your vote.
The inclusion of Twitter voting from next week seems like a good idea, particularly as it is purely based on direct messaging and not on trending topics. Another recent use of Twitter with TV shows is that the title of the show with a hashtag is being displayed in the bottom corner of the screen. This is to aid in the discussion on Twitter and reveals that social media is a big consideration now.
What do you think of this inclusion of Twitter voting? Have you been watching The X Factor? Do you use Twitter to talk about TV? Let us know your thoughts in the comments below.